To invite people to enroll in your course go the Course Panel and click on Students on the left navigation column. From there click on Invite to Enroll.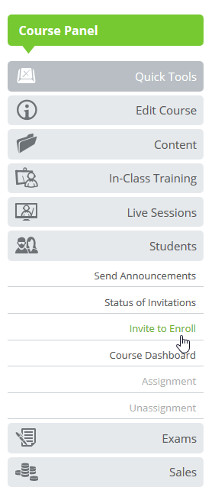 In the window that opens, you can select an Individual invite or an Advanced invite.
Individual invites allow you to select your team members manually by clicking the appropriate "+" symbol.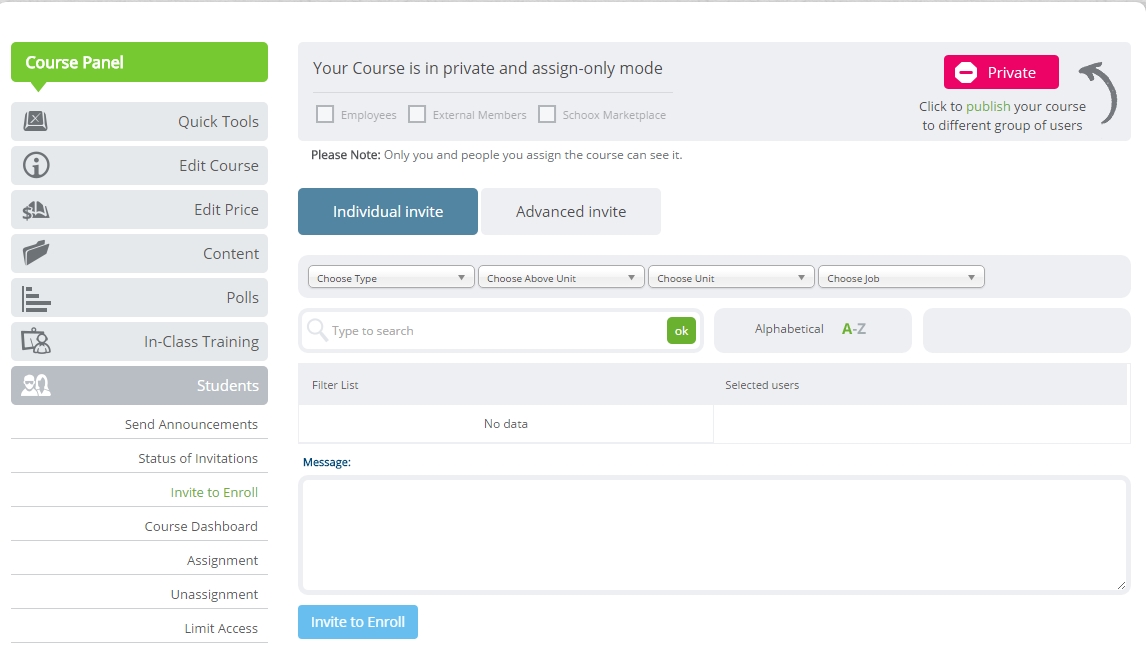 Advanced invites use filters to be sent only to users that fit within specific parameters. To create those parameters, simply, use the drop-down menus, and check the boxes provided.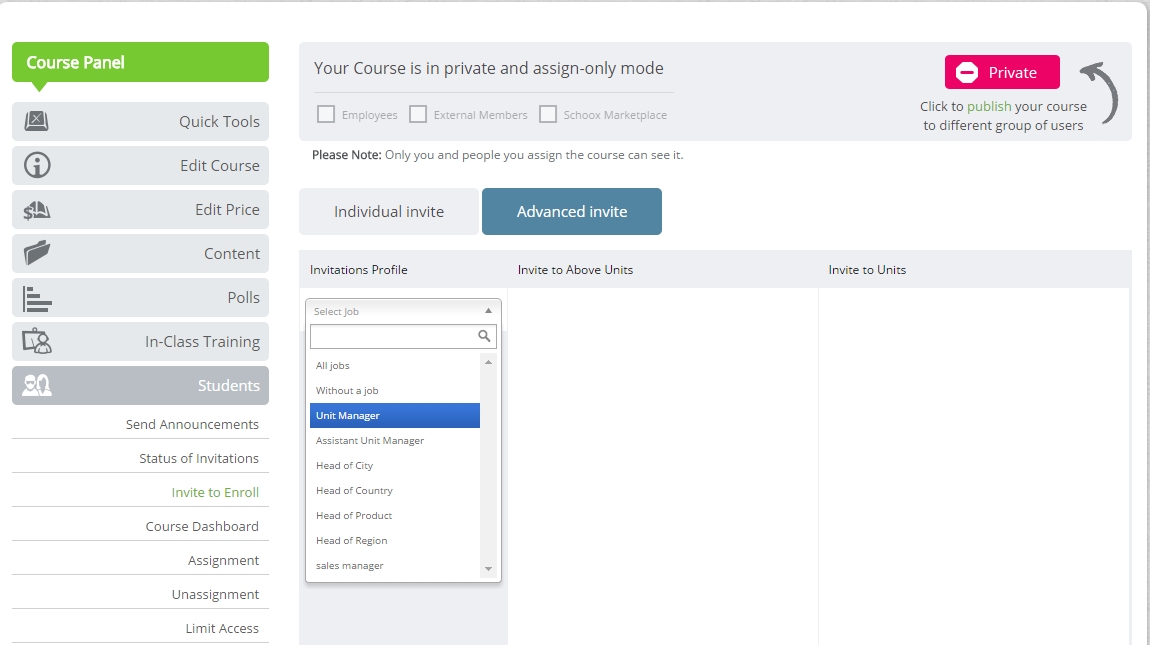 Optionally, you can write a personal message and preview the invitation email. Finally, select the button Invite to Enroll. You can track the conversion of your invitations if you click on Status of Invitations.