By default, students can take courses as often as they'd like. Schoox keeps track of the amount of time spent on each course, and whether or not the course has been completed. 
You are able, however, to require that specific students retake courses. You are then able to track each completion attempt separately.
To oblige a student to retake a course, navigate to your Admin tab from the upper navigation menu. From the left side menu, select Employees Dashboard under Reporting, and search for the employee.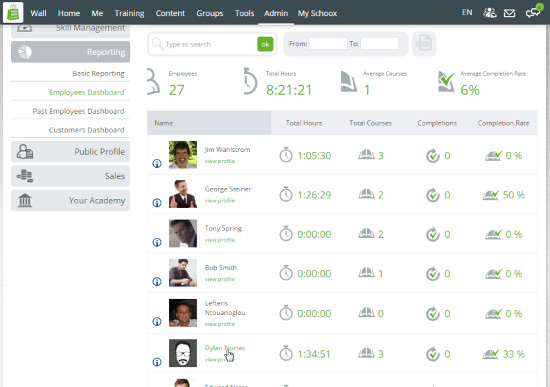 Select the course you'd like them to retake and click the wrench icon.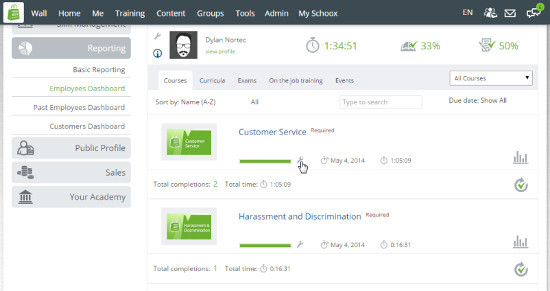 Click Oblige to Retake, and Save. If the course is incomplete you need to mark the now previous attempt as complete, by clicking inside the box with the indication Mark as complete.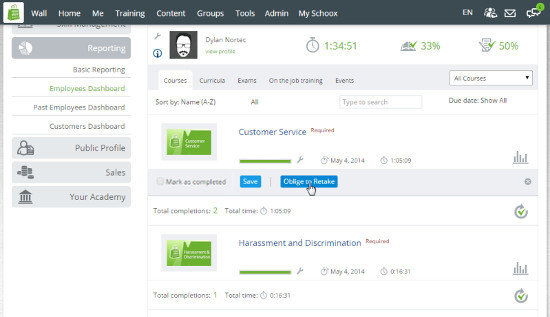 The student will then be notified that they need to retake the course, and they will no longer be able to see their previous progress. You can check how many times someone has taken a course, by clicking the retake icon within the course.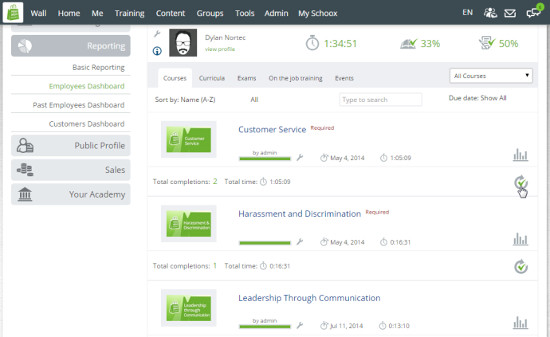 Related articles :
How to count additional time spent on a course after first completion