In SchooX, you can review your Knowledge Profile if your Admin has set this up for you! To check your Knowledge Profile in your Academy, navigate to your personal profile (Me> My Profile), click Accomplishments, and then select Knowledge profile.
There are four graphs shown under your Knowledge Profile. These graphs are highly associated with the course categories that you have attended, as well as with the way your Academy Leaderboards are set up. Let's take a closer look at each graph!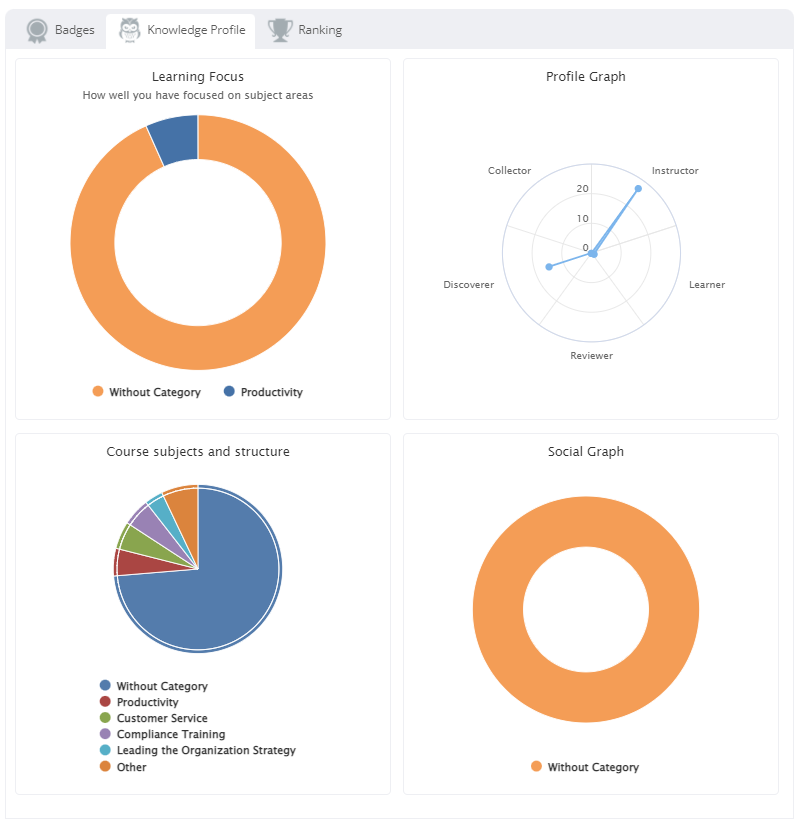 Learning Focus
This graph shows information based on the courses that you have enrolled in or completed, grouped by their related subject area.
Profile Graph
This graph contains the 5 roles that exist in Schoox and shows you the associated relation between you and each role based on the points you have achieved for several activities or achievements within the Academy (Leaderboard points). For example, in the image above, the user has some points earned as an Instructor, and as a Discoverer. Each role gains points based on specific actions that are configured by your Academy Admin. These are the same actions and points that also correspond to Leaderboard activity.
Course subjects and Structure
This graph represents all the course subjects that exist in the academy where you are enrolled in at least one course. It also shows how many courses of each course subject you are enrolled in. Please note that the academy may have more course subjects that are not shown in that graph, simply because the user is not enrolled in any of their courses.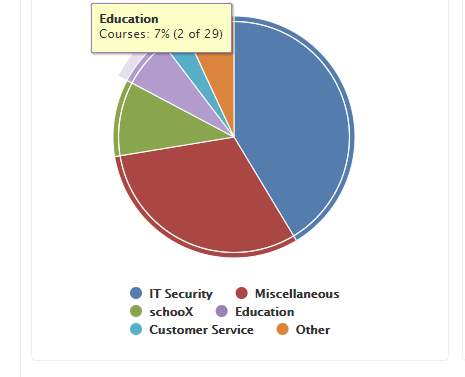 Social Graph
This is a graph for the friends that the member has inside the academy and the percentage of them that are enrolled in each course subject.
Please note that the knowledge profile shows data per Academy. So if yu are a member of multiple Academies, you will different data on each of them.