Schoox gives you a high degree of freedom on how to configure the sequence of all types of steps (e.g. lectures, exams, events, polls, OJT etc) from one single interface.
To dictate the sequence you want, find the needed course and click on the Manage Course button, on the Course Card.

Once you have access to the Course's Administration Panel, click on the "Steps Configurator" card.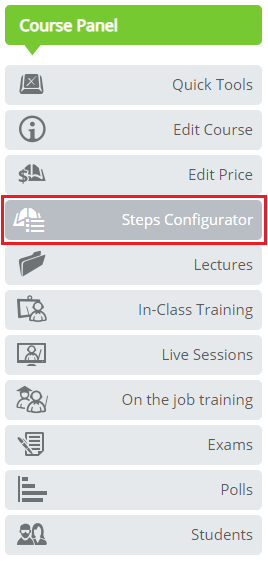 The list of all the steps will appear. You can change the order of your course's steps with a simple drag & drop. Moreover, Schoox gives you the option to decide whether the sequence of the steps will be mandatory or not.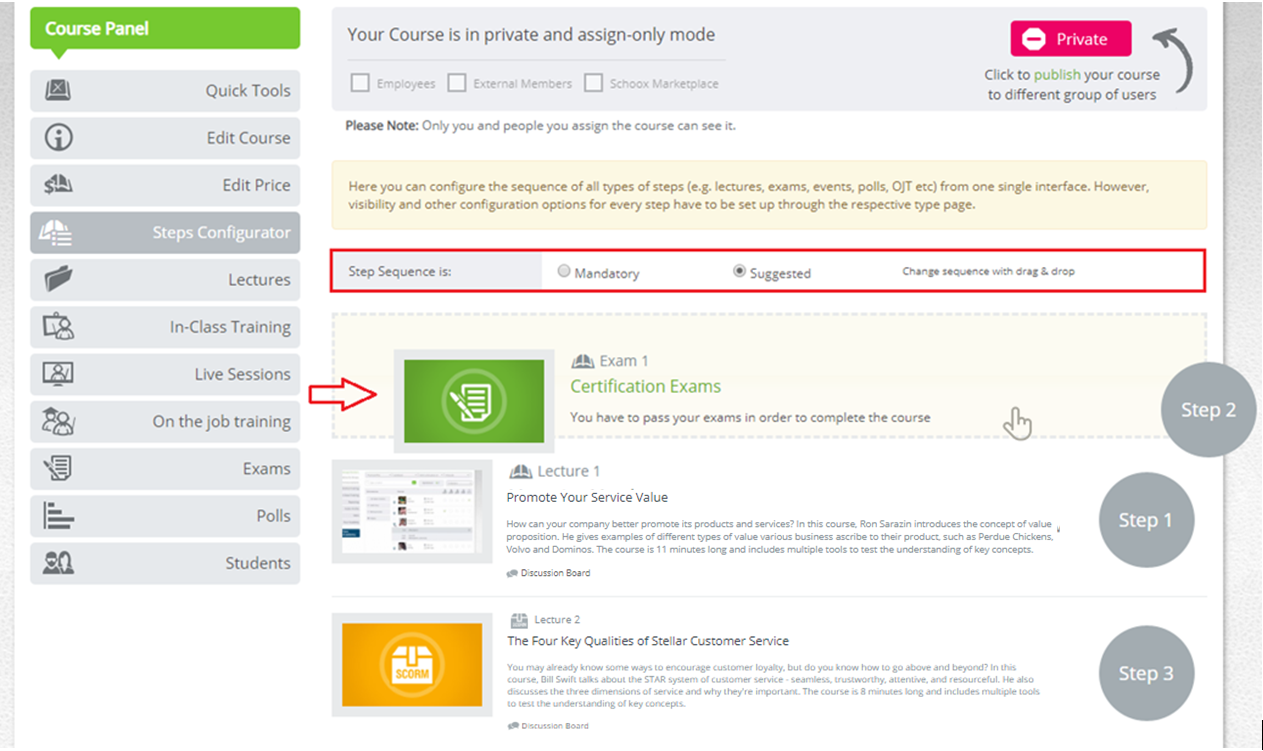 Please note that visibility and other configuration options for every step have to be set up through the respective type page.
Read also: How Can I Edit Or Delete Lectures In A Course?