Schoox gives you now the option to require that specific members retake a curriculum.
To oblige a user to retake a curriculum, navigate to your Admin tab from the upper navigation menu.
From the left side menu, select Employees Dashboard under Reporting, and click on the Curricula tab.
Search the Curriculum and the User that you want and click on the wrench icon, as presented in the following image.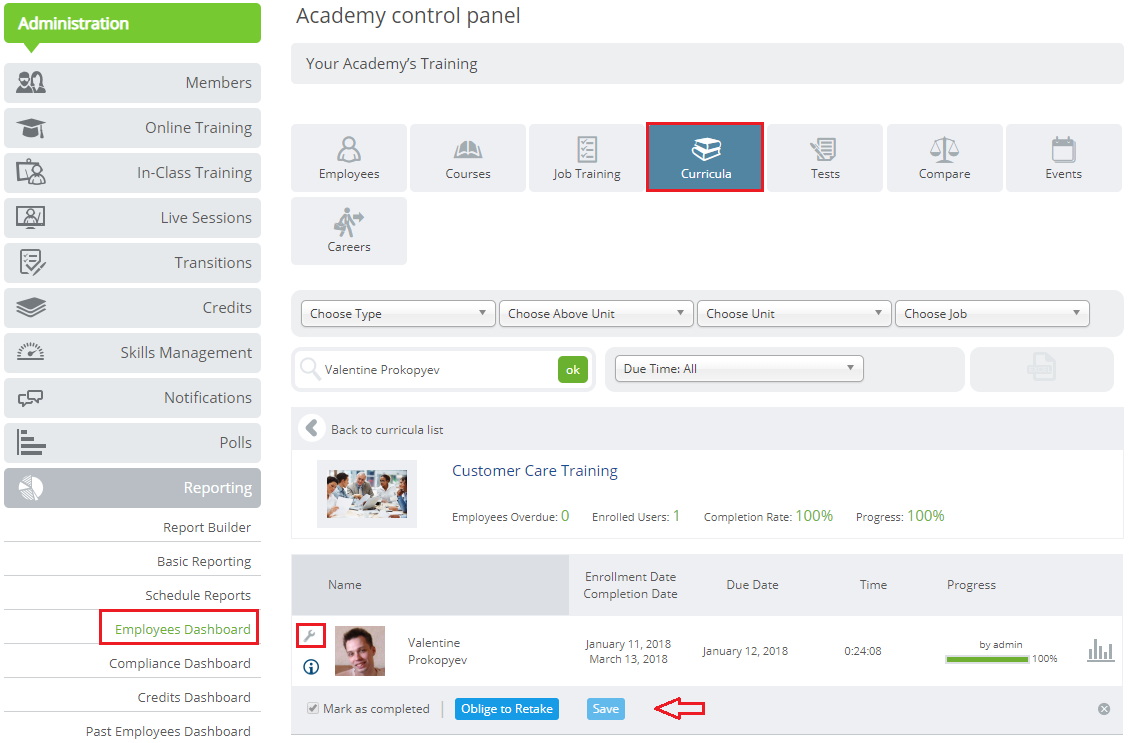 Click Oblige to Retake, and Save.
The same procedure can be completed through Employees tab. Just search for the employee that you want, select the course you'd like him/her to retake, click on the wrench icon and then hit Oblige to Retake.