Once you have selected the courses for your curriculum, you have access to your Curriculum Settings through the Curriculum panel of created Curriculum.
Simply select Training > Curricula from the upper navigation menu, click on the Manage Curriculum field of your Curriculum and select Edit Courses from the Curriculum panel.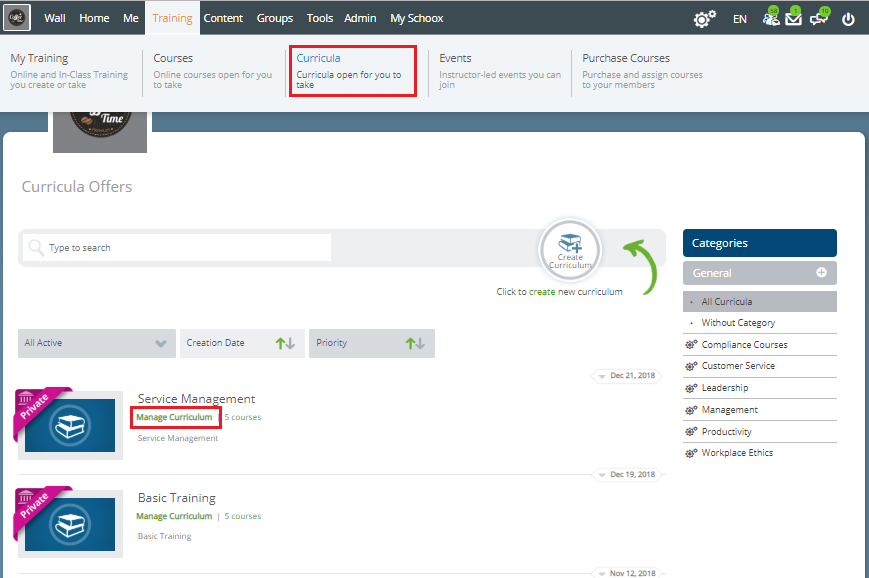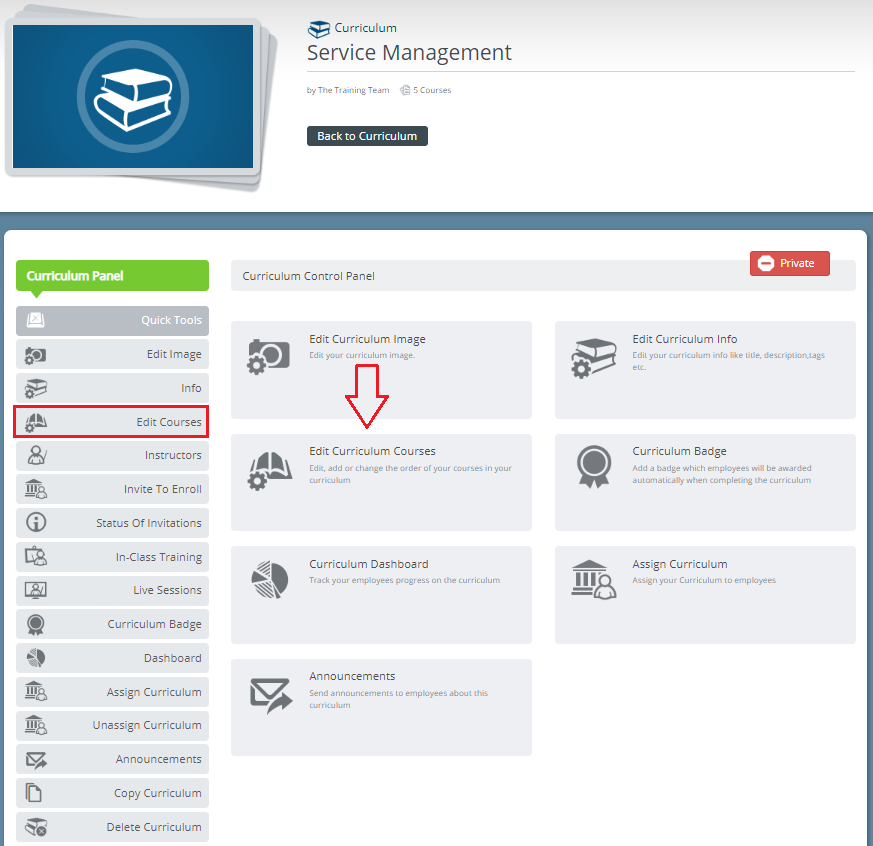 Apart from defining your course sequence, Schoox gives you the option to set up a specific number of days after which each course will be available. The number of days can be relevant to:
the users' enrollment in the curriculum
previous course completion

To enable the Curriculum Scheduler, select "Yes" on the field that is related to the Scheduler and fill in the number of days in the relevant field (per step).
Please note that once you enable the curriculum scheduler, an extra checkbox will be available: "Show only next available step". If checked, only the next available (locked) course will be visible to the user.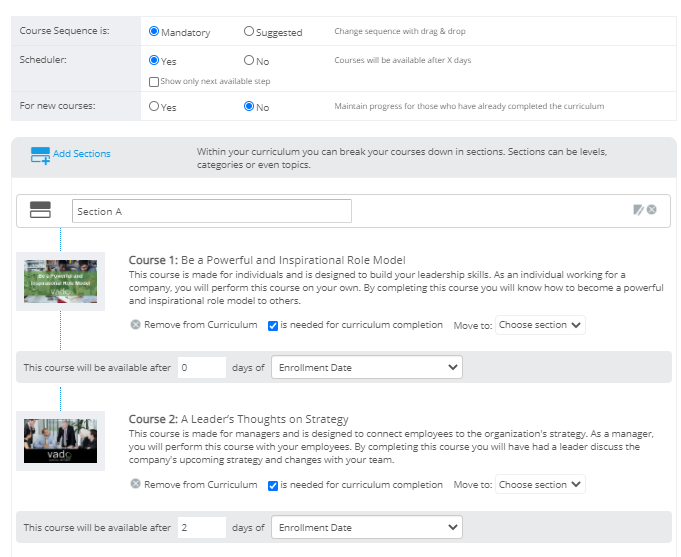 Please note that visibility and other configuration options for every course/step have to be set up through the respective type page.
Please read also: