You, as an Admin, can create organizational templates, that can be used to facilitate advanced assignments. Your templates can include multiple Jobs and (Above) Units. Using templates, you will be able to assign courses/curricula to your employees much more easily and quickly.
In order to create a template, go to the Online Training tab of your Administration panel and click Organizational Templates.
Select Jobs and the relevant (Above) Units, type the name of your organizational template and click on the Save Organizational Template button.
Please note: You can create templates with criteria that match to more than one set. To do so, click on the Add More Organizational Templates option.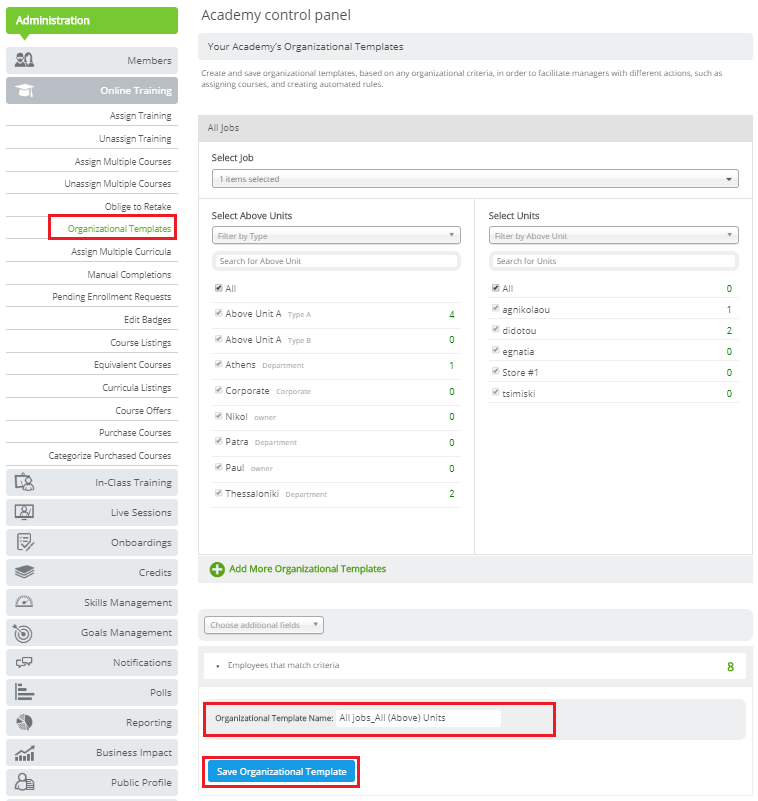 The next time that you will need to assign a course/curriculum to your employees, you (as well as the Managers with the Assign Training permission enabled) will have the option to use the organizational template that you created.
To do so, go to the Assign Training under Online Training, select the course/curriculum that you want to assign and click on the Advanced assignment tab.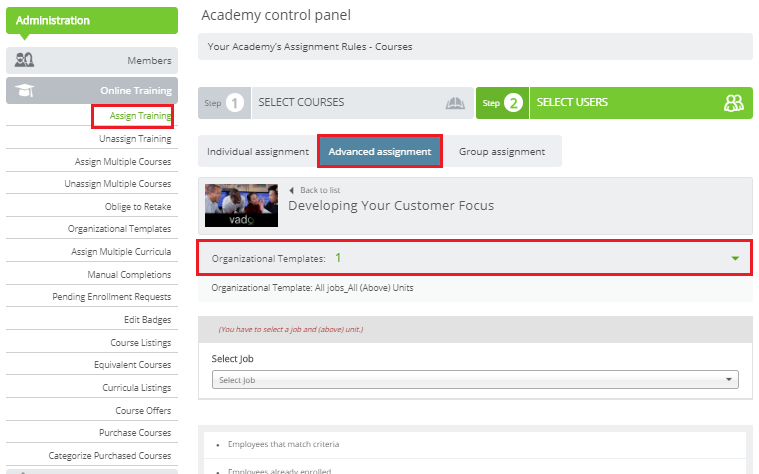 Select the desired template and either create an automated assignment rule or click directly to the Assign now button at the bottom of the page in order to Assign the course/curriculum to the users that currently match the criteria of the organizational template.
Read also: How Can I Set Auto Assignment Rules?