You as an Admin, have the option to show an Introduction video to your Αcademy Αdmins, Managers, and/ or Members. You can even set a different video for each group.
First, you need to enable the intro video for your preferred group of users. To do so, select Admin in the top navigation bar. Under Your Academy on the left, select Academy Settings.
In the Member Settings section, under Academy Introduction Video you will find three options:
Show video for Academy Admins
Show video for Academy Managers
Show video for Academy Members
When enabling any of these three options, you have the option to add a video link from YouTube or Vimeo.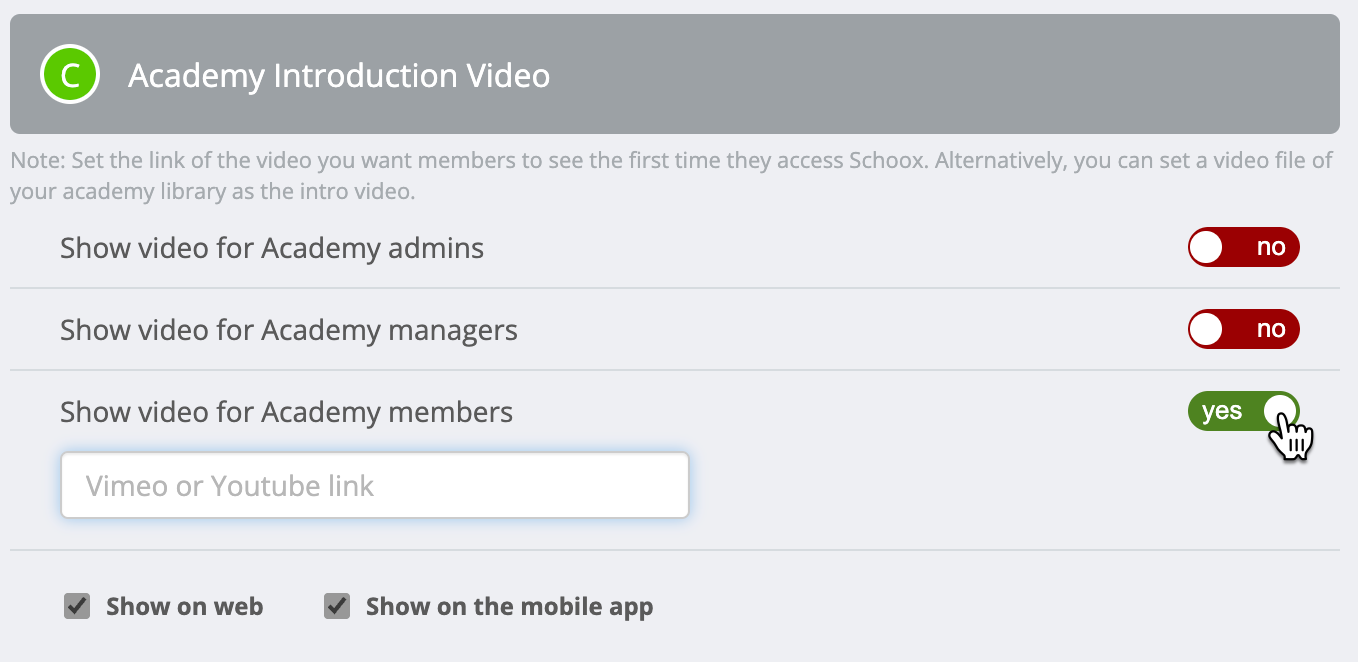 Then you can select if you want these videos to be displayed when a user logs in on the web and/or on the mobile app, by checking the relevant check boxes.
Save when finished.