You have the option to show an Introduction video to your academy admins and/ or members. If you want to set your own video as an Into Video, first of all, you have to add it to your Content Library!
Once added, select Content from your upper navigation menu, find the desired video, click on More and hit Set as intro video.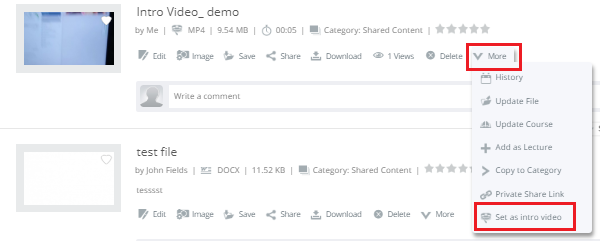 Once the video has been set, the title will be displayed at the Advanced Academy Settings page under the Members Intro Video section along with a remove icon, in case you want to remove it.