If you are a member of more than one academy, you have the option to apply different account settings per academy and decide who can see/do what!
First of all, to find all of the Academies you are a member of, hover over the Schoox "X" icon and select View all Academies. Search for the Academy you want to adjust your settings for, and once you find it click on its name to select it!

Then, to find your personal settings hover over Me, and click My Settings. It's time to define your personal Privacy settings for the selected academy and select who should be able to see and do what.
Just click on the bullet below the level you want this information/action to be available to (Everyone, Friends, Me), and the rest of the bullets will be adjusted accordingly.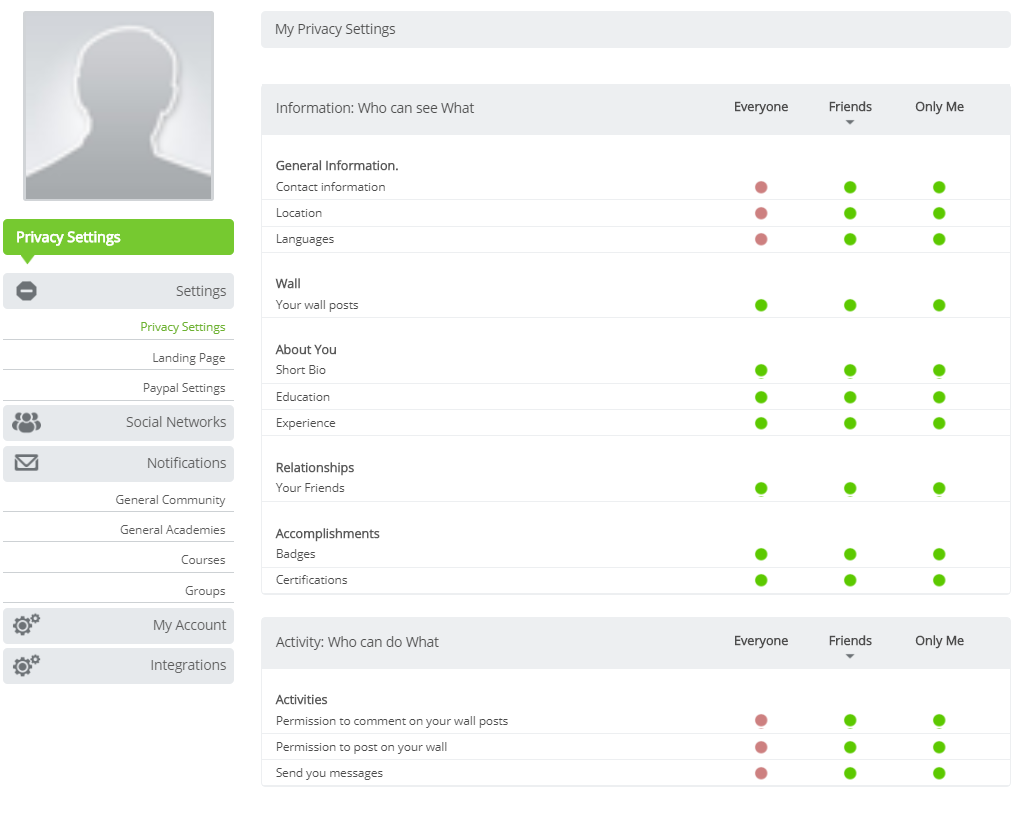 Please note that you can apply different privacy settings per academy. Moreover, different settings can be applied to your profile in Schoox Community as well.