Once you, as an Admin, have selected the metrics/ metric groups that are relevant to your Academy, you are ready to associate them with specific Jobs!
To connect metrics with Jobs and Courses, click on the Admin tab, select the Performance Metrics tab from your Administration panel, and click on Connect Metrics - Jobs - Courses.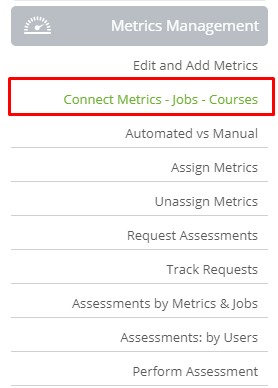 Connect Metrics with Jobs
Select one or multiple jobs to connect them with metrics. Feel free to use the search bar at the top of the page to filter your results.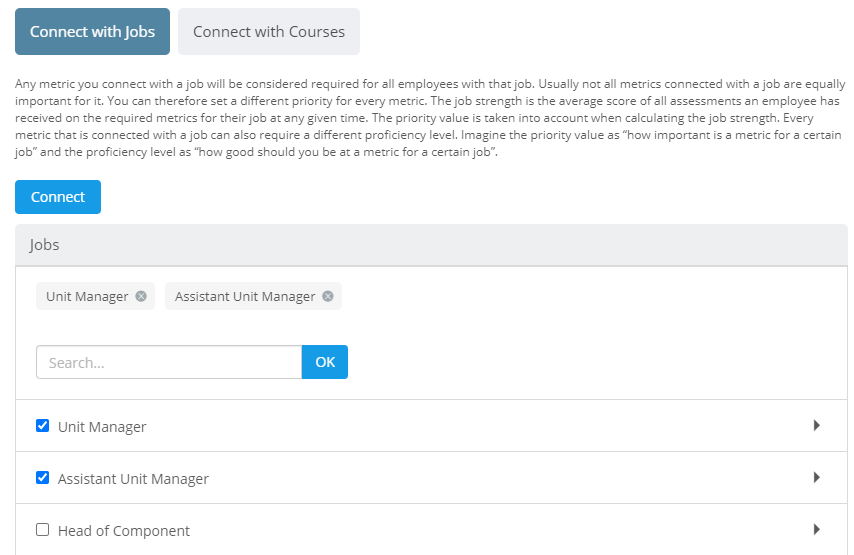 If you want to check if a Job is already connected with a metric, just click on the arrow next to the job title. All of the associated metrics along with their priority and the required proficiency level will be displayed. You can also click on the arrow next to each metric to check any available details.

Once you have selected the job(s), click on the Connect button at the top or the bottom of the page. It's time to connect the selected job(s) with any metrics or grouped metrics!
Select the metrics or the groups of metrics that are required for the selected job(s) and add the required proficiency level per metric. You have the option to weigh the importance of each metric (Priority column), as it relates to the job. To do so, just adjust the weight with a slider.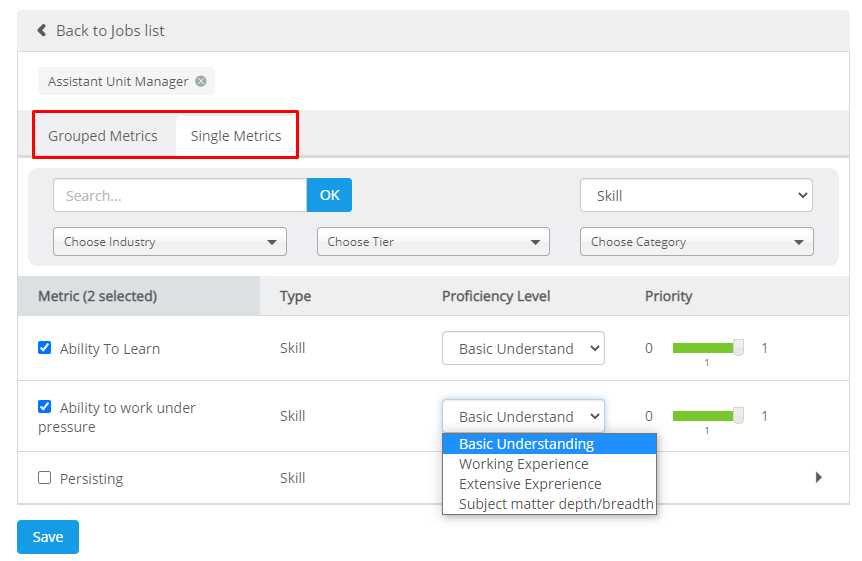 Read also:
How to connect Metrics with Courses?
How Can I Enable Performance Metrics In My Academy?
How To Add Performance Metrics For My Academy?