Academy Admins can assign members to specific units and above units, based on your academy's organizational structure.
Before assigning any locations to your Academy Members, make sure you have created the needed Above Units and Units: Setting Up Your Academy's Organizational Structure
Assigning an (Above) Unit
Once you verify that you have all the needed locations created, head to the Manage Members page. Select Admin in the top navigation bar. Under Manage on the left, select Manage Members.
Locate the desired individual by using the search bar or the available filters, and check the checkbox next to their name. Then select the Add (Above) Units button.
Search for a specific type, if needed, then make your selections from the window that appears.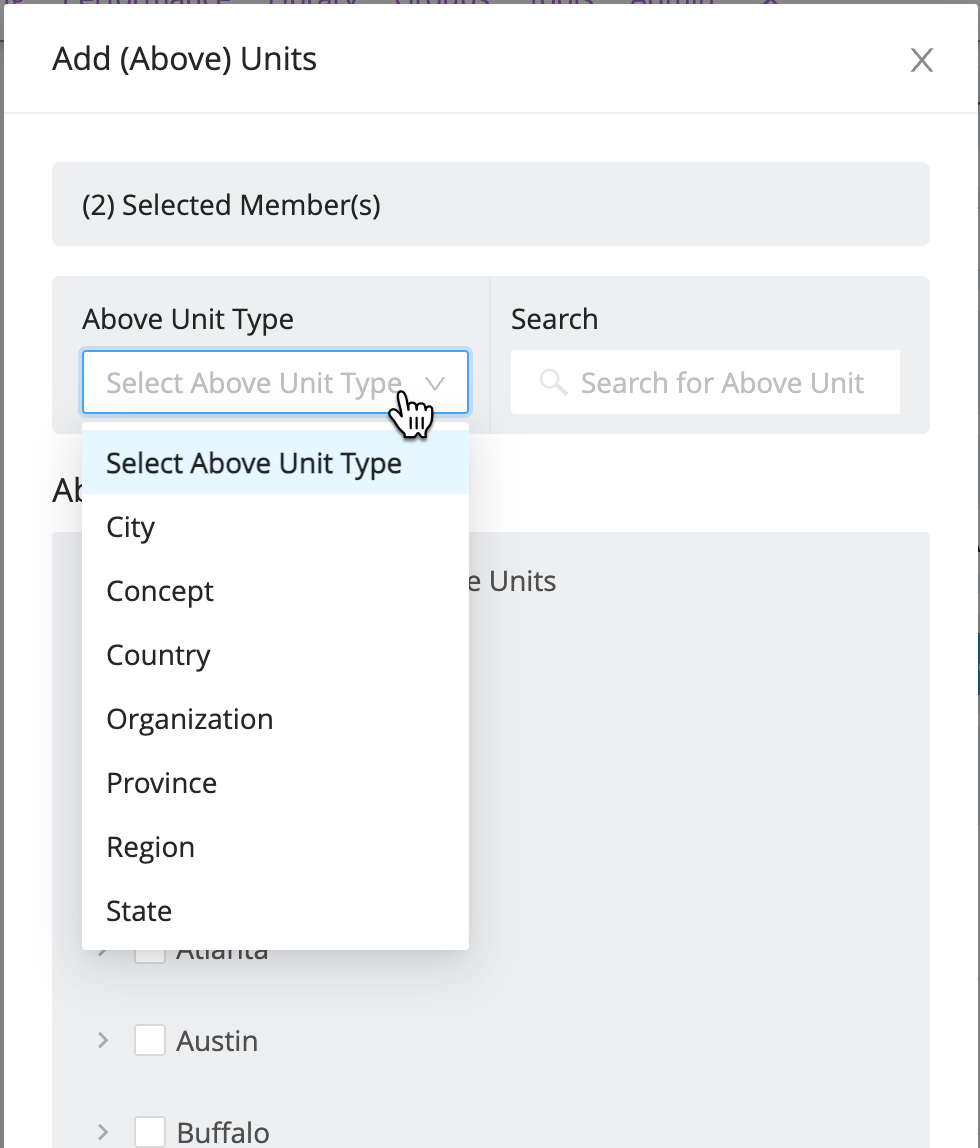 Saving when finished.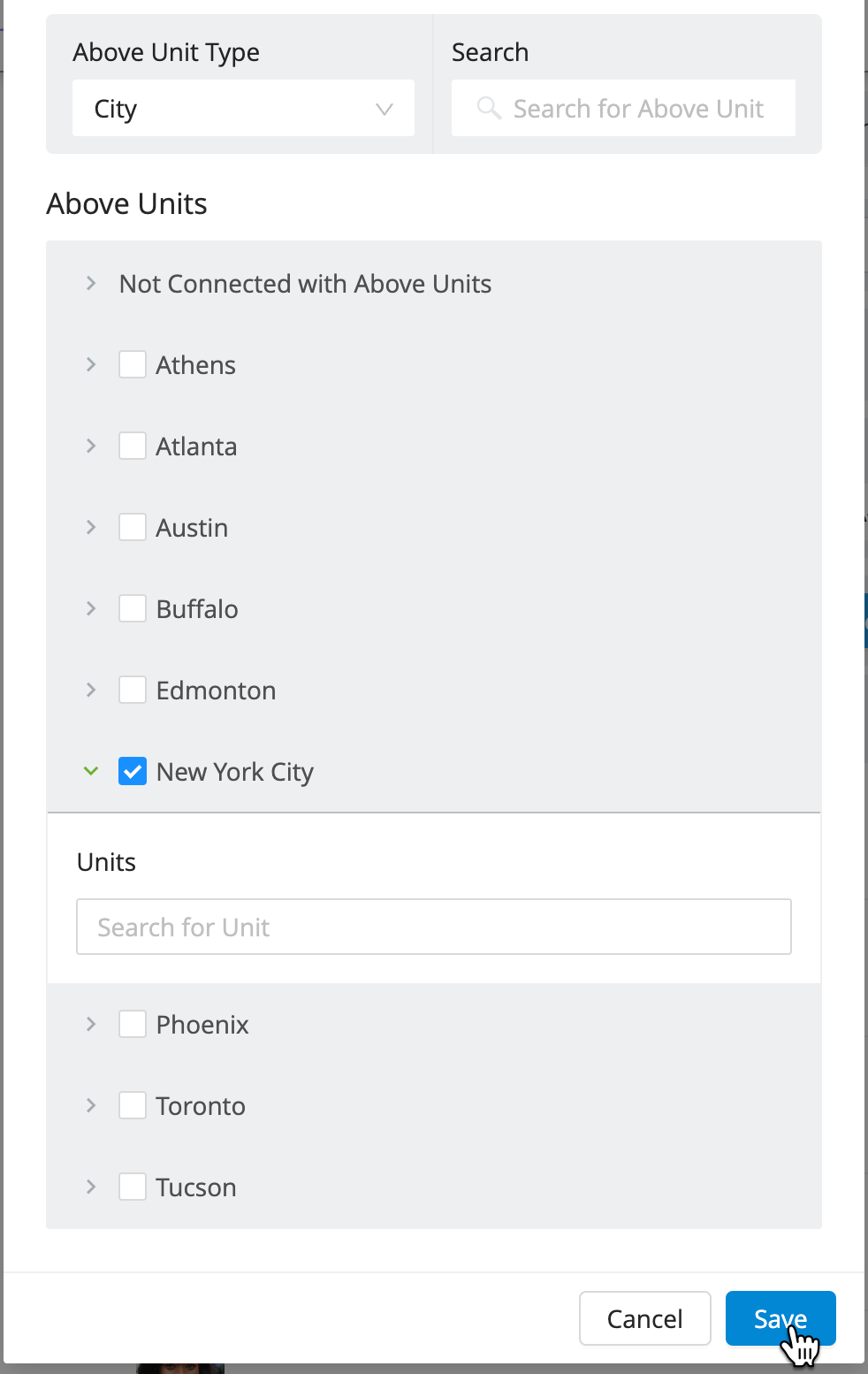 Please note that you may not be able to connect a user with multiple (Above) Units if this is not configured on the Academy Settings. Read more: Associating Members with Multiple (Above) Units
Save when finished.
Tips!
To assign an (Above) Unit to multiple users, select the checkbox next to the names of the users that you want to select. Once you have selected all the users that you need to update, follow the process described above, to assign them all to the same (Above) Unit(s).
You can assign an (Above) Unit to multiple users using an advanced association process or an automated association rule. To learn more on how to achieve this read: Associating an Above Unit / Unit to Multiple Users
Remove an (Above) Unit
To remove an (Above) Unit from a user, select the user and click Remove Units. In the window that appears, follow the same process you followed above. Only the (Above) Units that the user is currently assigned to will populate as options for you to remove.
Select the appropriate checkbox(s), and Save when finished.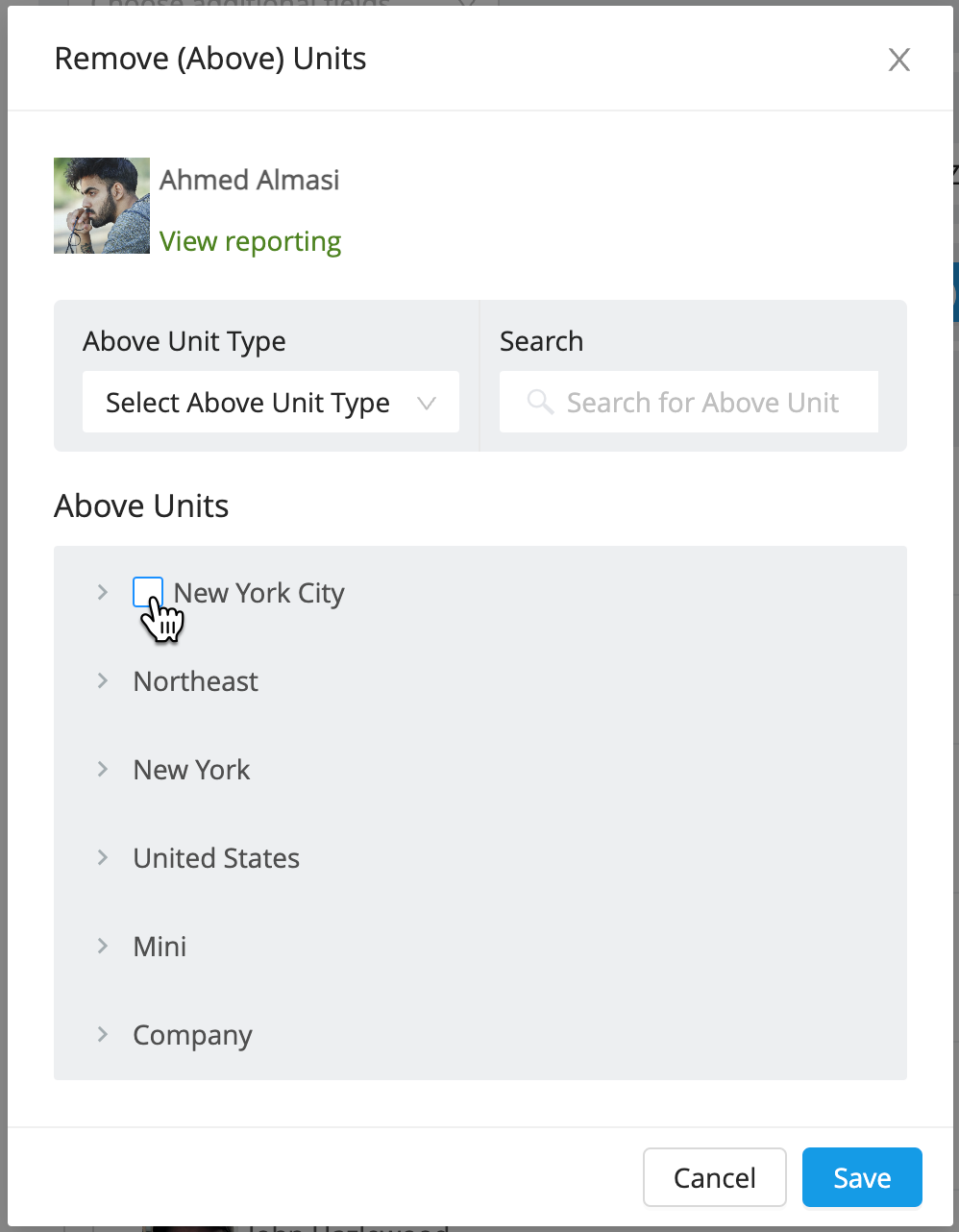 Related Articles