To Delete a Course, navigate to the course's Course Panel, and under the Edit Course click Delete Course.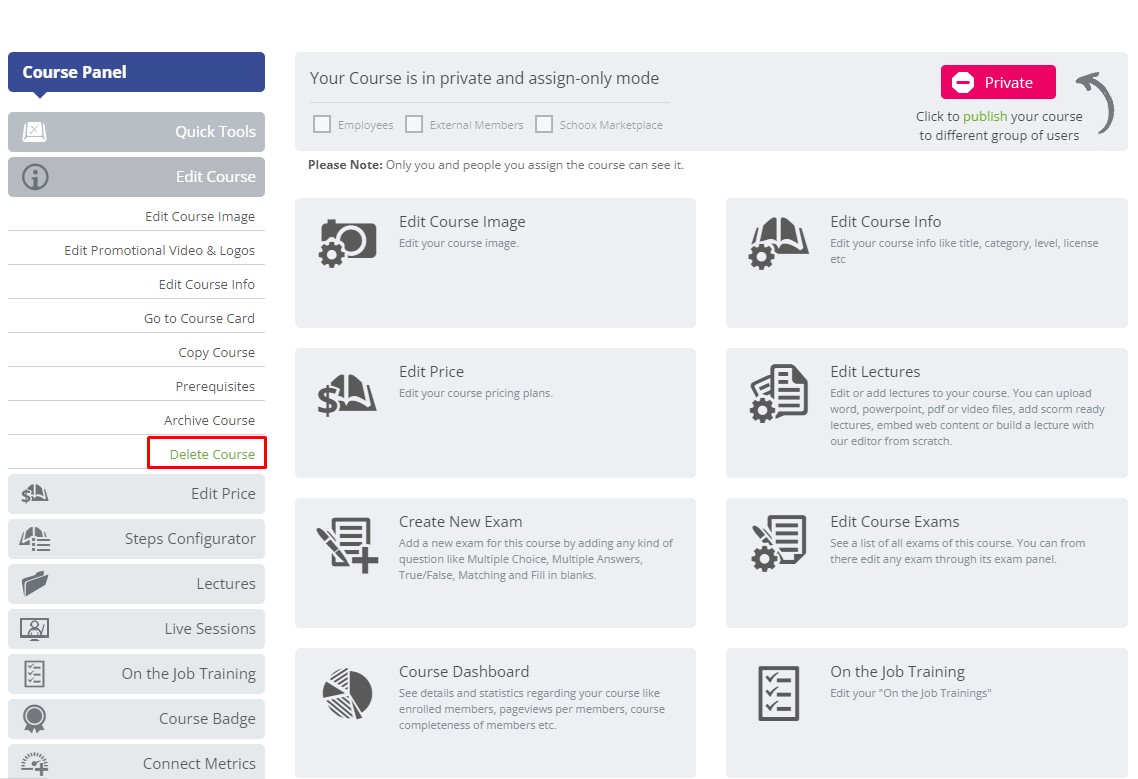 Please note also the following:
This action is not reversible.
The course will no longer be available in the users' dashboard even if they were assigned to this.
The already awarded Certificates will remain available under the user profiles.
If the course has also connected events, then after the course deletion these events turn into stand-alone ones and all the registered users will remain unaffected. In case the course was under a category or even under multiple categories the remained stand-alone event will no longer belong to this category but will be transferred under the "Without Category".