Ιn Schoox, you can set rules for courses/curricula to be automatically assigned to users.
The procedure of creating Rules is described in the following article:
How can I set auto assignment rules?
These rules can be found in the Automated Rules under the Administration Panel.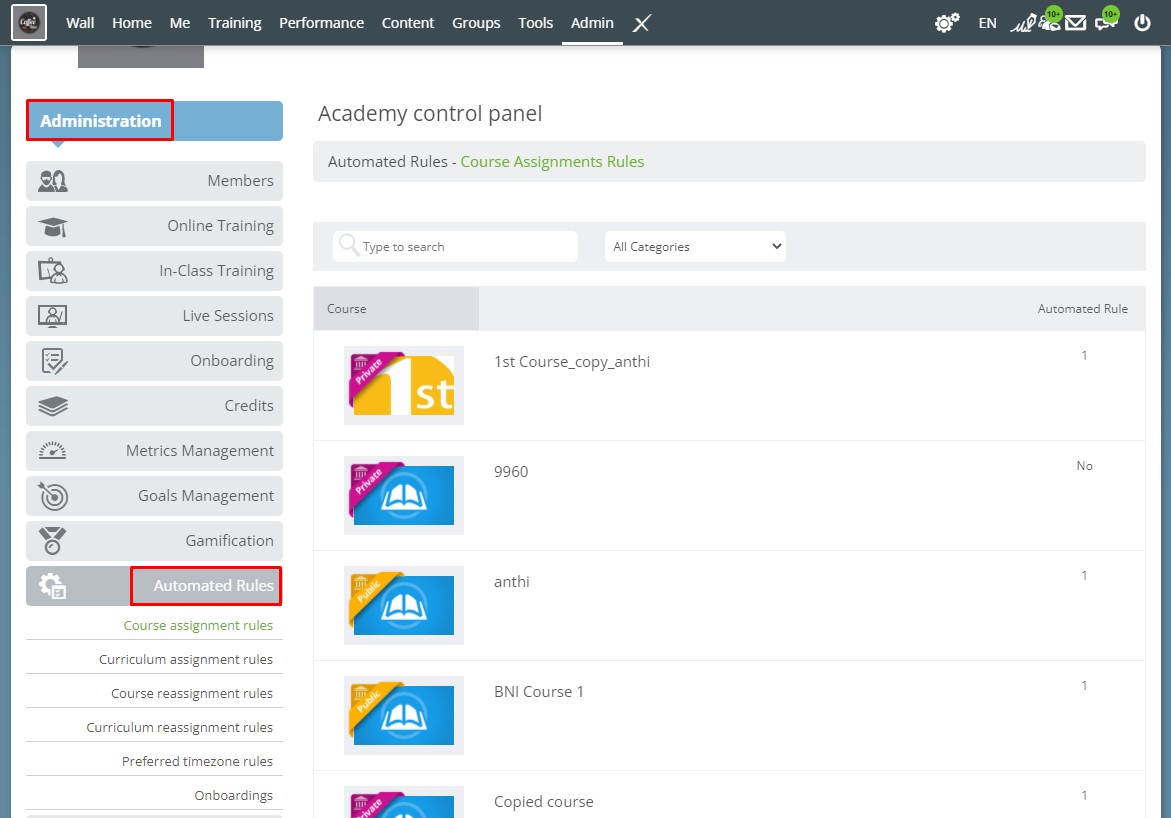 But how can we edit an existing Automated Rule for a Course or Curriculum?
Just find the automated rule in question, select the "wrench" symbol and click on Edit.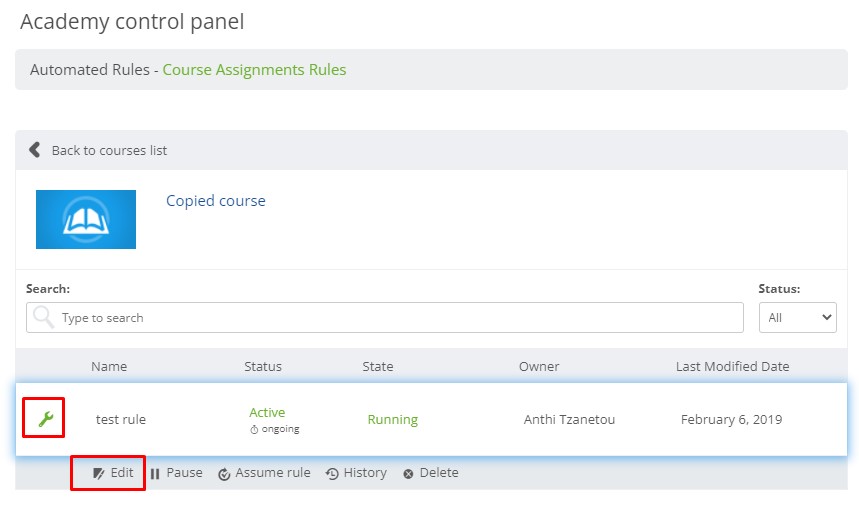 The Edit button redirects you to the Advanced Assignment page where you can find the existing Rule and implement all the changes you wish.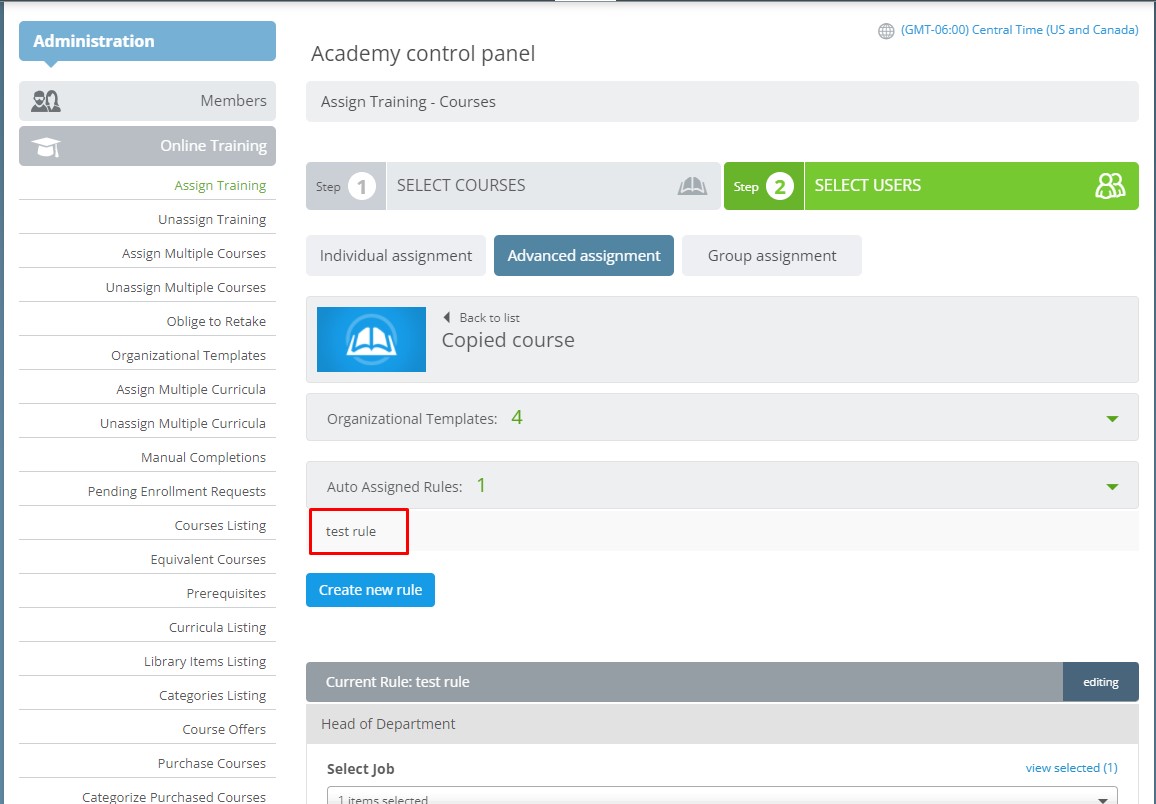 Please note that when you save the new changes by setting the new Rule, the old Auto-Assignment Rule is erased and the changes will be applied to future assignments. The users that were assigned through the old Rule will not be considered as part of this rule anymore.