Easy! You can set up an Automated Response message for the days that you will not be able to respond to your messages or for when you will be out of the office. To do so, first, you need to click on the Message icon in your personal or academy navigation bar.

Once you click it, you will be redirected to your Inbox page where you can see any read or unread message in your inbox.
To create a new Automated Response message, just click on the Automated Response tab on the left panel and then toggle the Automated Response option to Yes.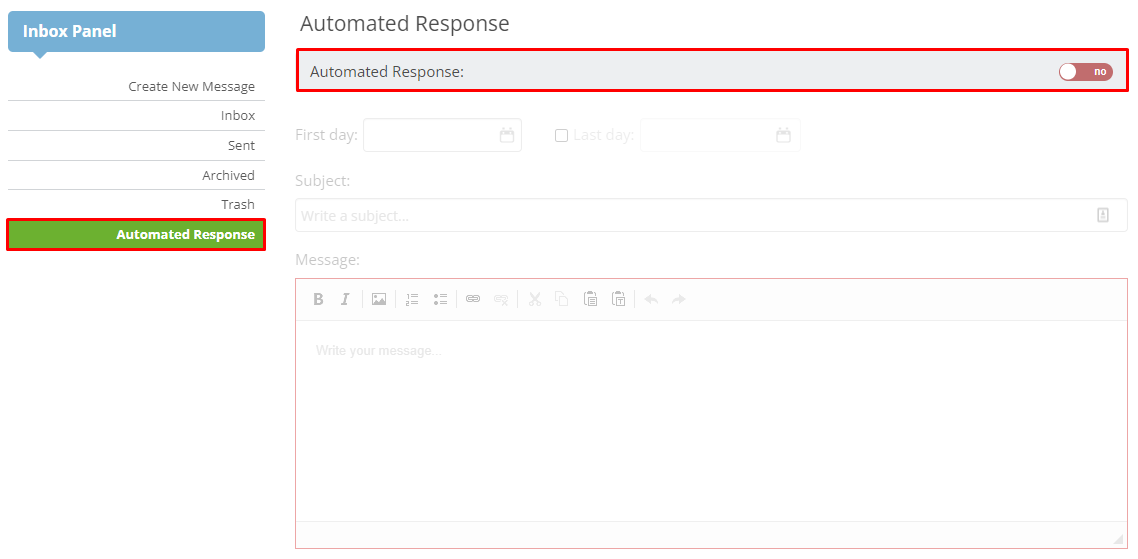 Once you do so, you will be required to add a starting date (First day), a subject, and a message. You also have the option to add a finishing date (Last day).
If you have set this up, the automated reply will be sent to all incoming messages, until the finishing date. Please note that if a user sends you several messages, this automated reply will be sent to them at most once every 4 days.
Read More: How to send personal messages?