There are two types of Announcements: Academy Announcements and Course Announcements.
1. Academy Announcements
The admins of an academy as well as the Training Managers can send announcements to all members, to individuals or to specific groups. To do this, go to the Admin Panel (from the Members tab, select Send Announcements)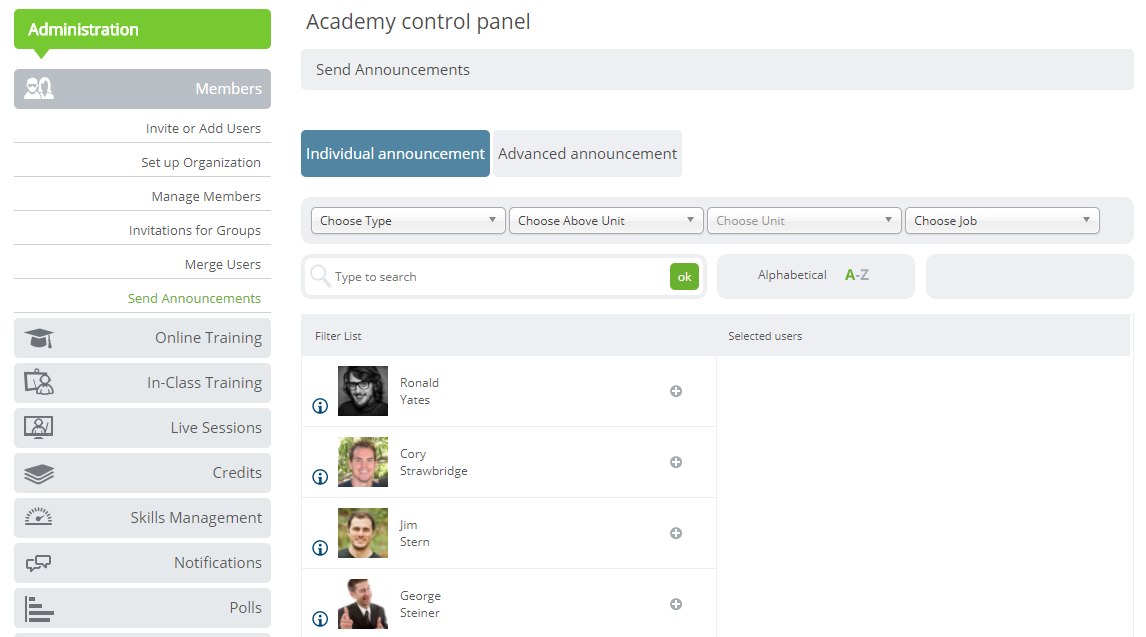 Announcements can be sent either to single users (Individual Announcement) or to groups of users (Advanced Announcement).
If you send an Individual Announcement you can search the recipients and select them by clicking on the "+" symbol. To complete your announcement, you can write a message in the space provided, add an image/URL or click Upload Attachment to upload documents from your computer. Finally, click Announce.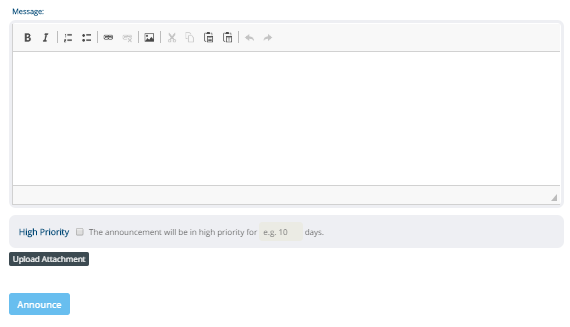 You can also prioritize the announcement by checking High Priority checkbox right below the message. You need to choose the number of days before your announcement loses its high priority status and becomes a regular announcement.
High priority announcements are shown on the homepage of your academy in the High Priority Announcements section of the page.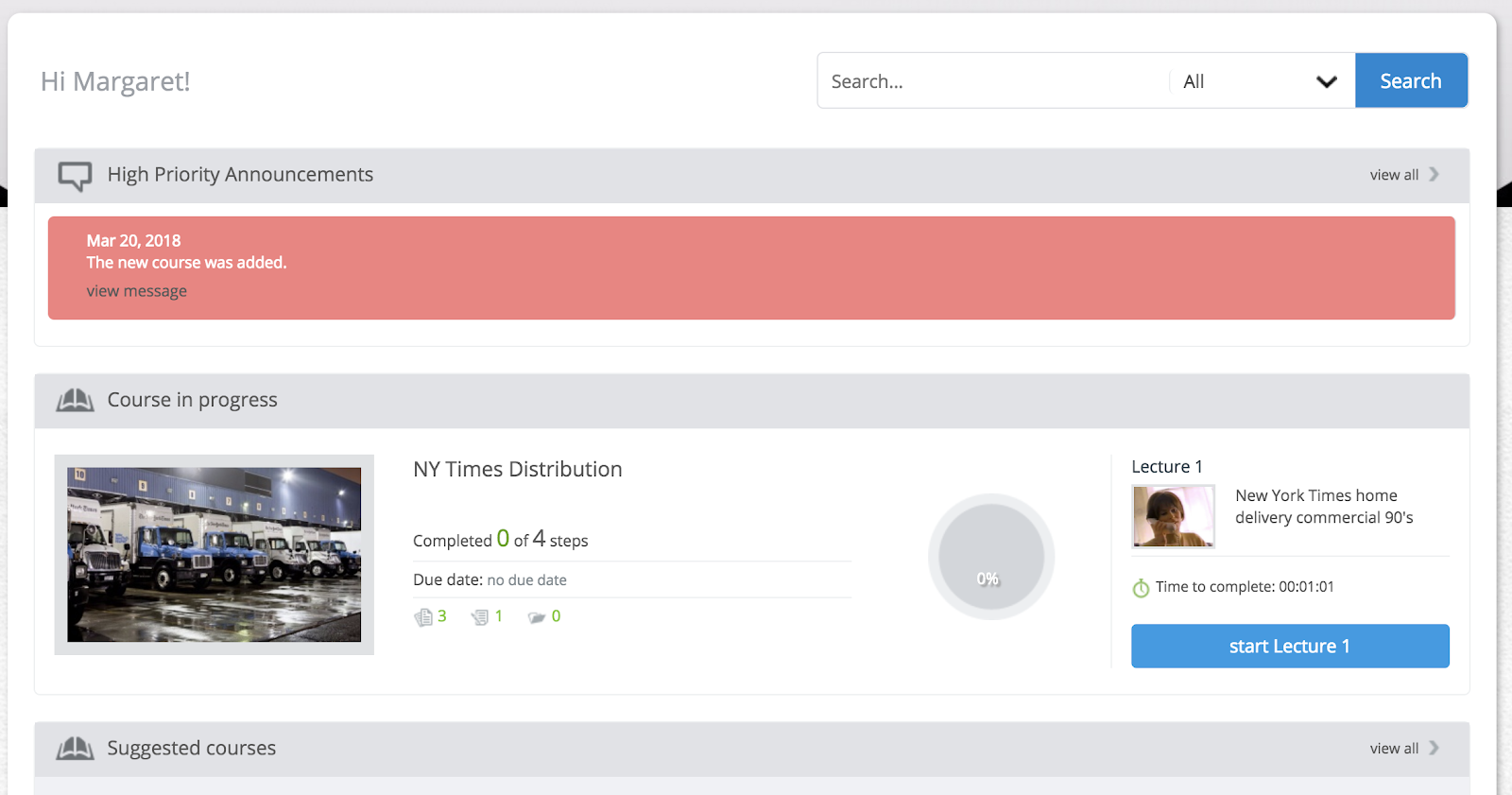 Advanced Announcements use filters to send the announcements only to those that fit within specific parameters of jobs, units and above units. Simply use the drop-down menus and check the boxes provided to create a rule. The number of individuals that fit the criteria will display below.
As with Individual Announcements, you can add a message, or upload documents from your computer.
When you finish, click Announce Now to send the announcement.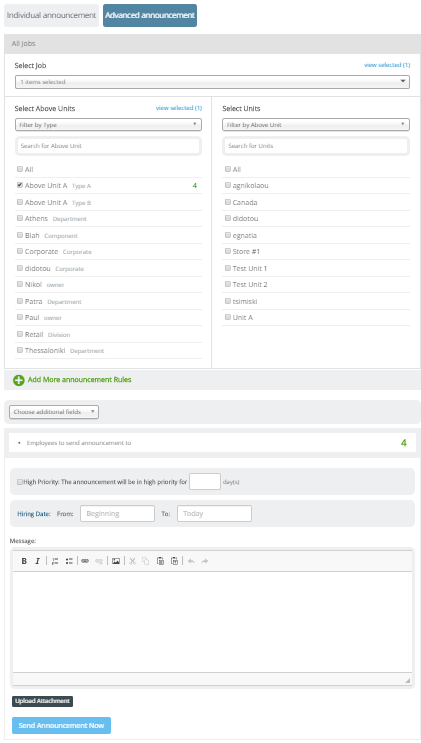 2. Course Announcements
You can send announcements about a course to all its students, only to those who have completed it or only to those who haven't.
To do this, go to the specific course panel (from the Training tab, select All Courses and then Manage Course associated with the course you want).
Once you are on the course panel, select Students in the left menu bar and then Send Announcements from the list that appears.