By branding an Above Unit, you have the ability to differentiate that Above Unit using a custom logo, cover, certificate, and/or name.
Navigate to your Admin tab in the upper navigation bar, and select Set up Organization.
On the next page select Above Units. Search for the desired above unit type, click on Decentralized Permissions and check the Set as brand option.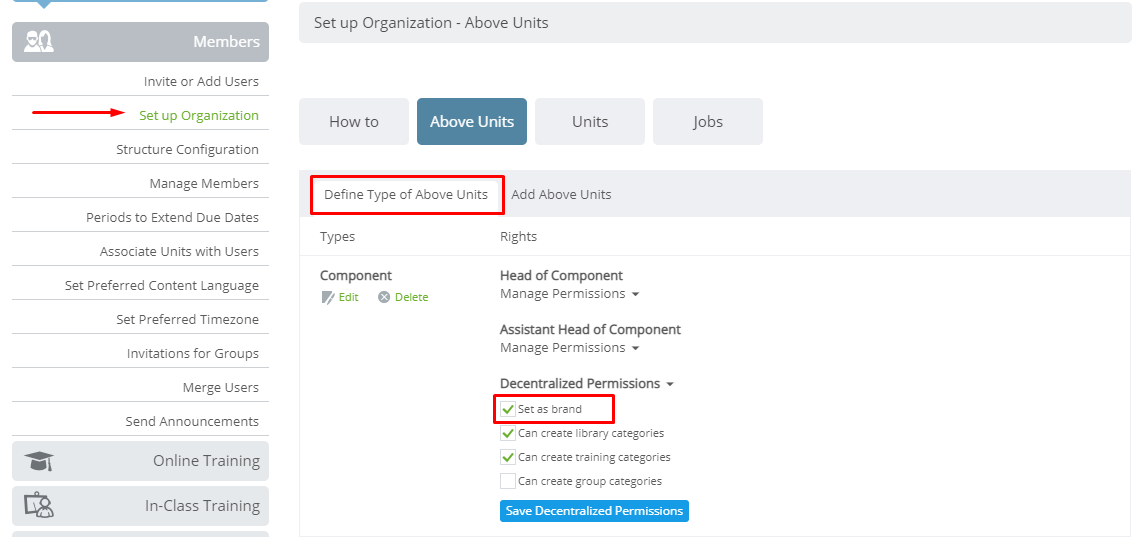 To customize this above unit, select Add Above Units. Then, within the specific Brand, click Edit Brand.



You have 4 options for each Brand, on the Edit Brand page.

A) Edit Brand
From the drop-down menu, you can choose to give a logo or cover photo to this above unit and choose to hide or show the academy's name.
You can customize your Brand's look to fit your own needs and preferences. Just click on the Skin Management button. The set of options you can adjust are the background menu color, font color, font hover color, and font size.
Set your brand name, change your Brand's look, and then click Save when finished.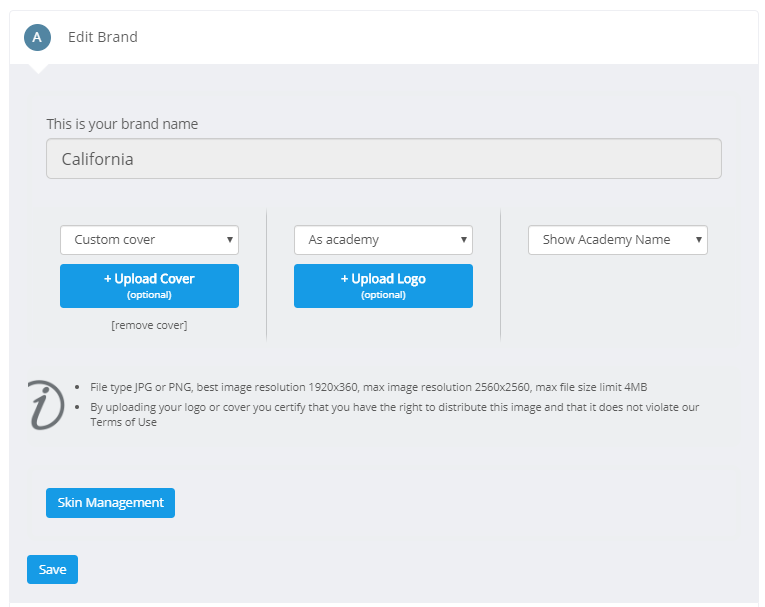 These adjustments will be visible only to those who belong to this above unit.

B) Configure Certificate by Brand

Certificates are automatically awarded whenever a student successfully completes a course. As an academy Administrator, you are able to create custom certificates per Brand.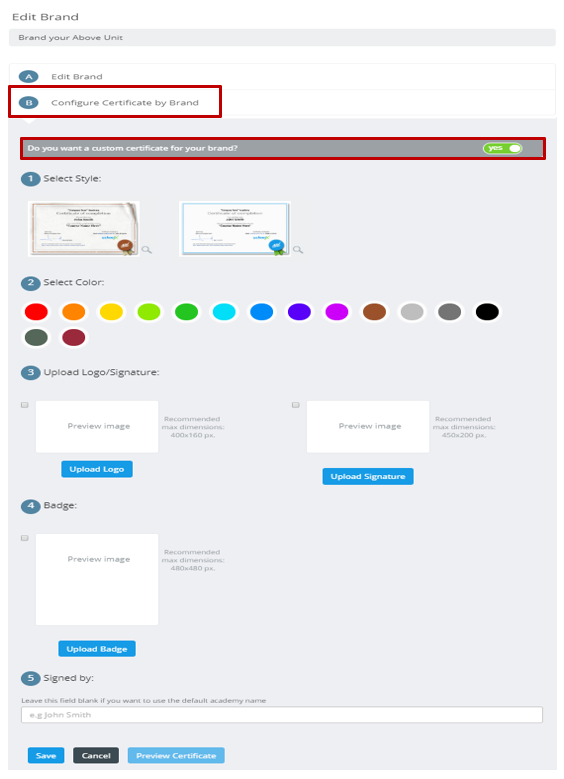 C) Members Intro Video By Brand
You, as an Admin, have the option to show an Introduction video to the members of a specific brand. You have the option to set either a Vimeo or a youtube link as an intro video.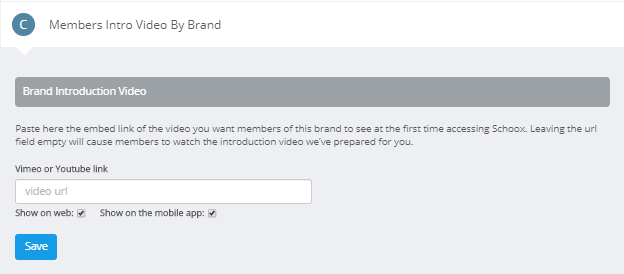 D) Login Page By Brand
You as an Admin, have the option to set up a custom Login Page for your Academy's Brands. To do so, first, enable the setting in question and then click on Edit Login Page.





You will be redirected to a new window where you will be able to adjust the brand's login page based on your needs.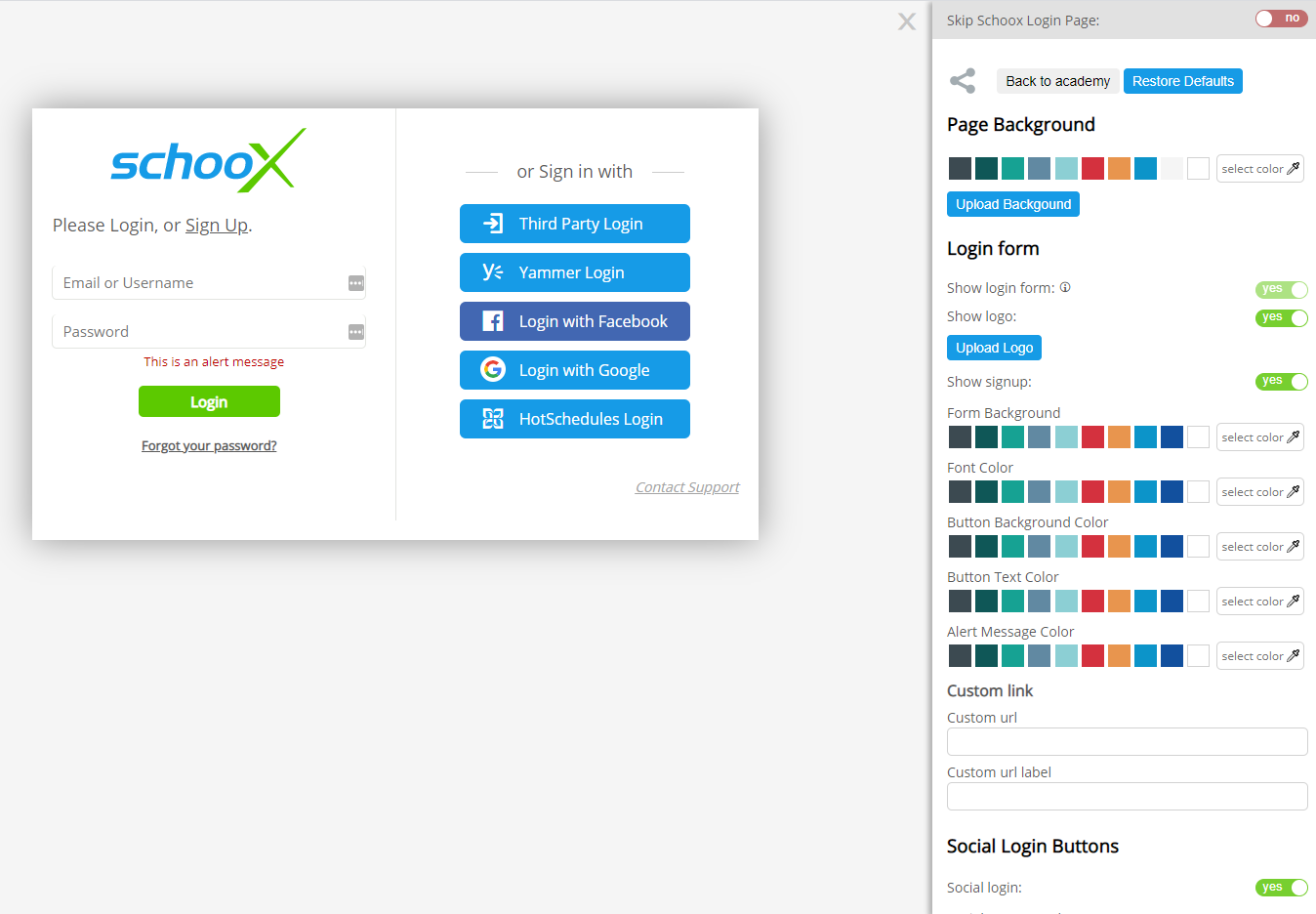 Please note that for your users to be able to use the new custom login page, you should make sure to provide them with the URL that is displayed on the Login Page per Brand setting.
Please read also: How do I customize my academy's certificate?