By branding an Above Unit, you have the ability to differentiate that Above Unit using a custom logo, cover, certificate and/or name.
Navigate to your Admin tab in the upper navigation bar, and select Manage Hierarchy.
On the next page select Above Units.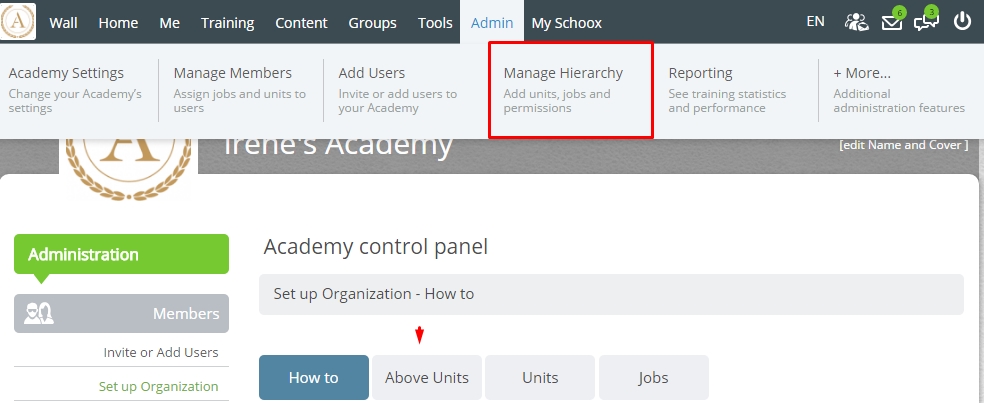 Search for the desired above unit and click on Set as brand. To customize this above unit, select Add Above Units. Then, within the specific Brand, click Edit Brand. 

Edit Brand
From the drop-down menu you can choose to give a logo or cover photo to this above unit and choose to hide or show the academy's name. Set your brand name, and then click Save when finished.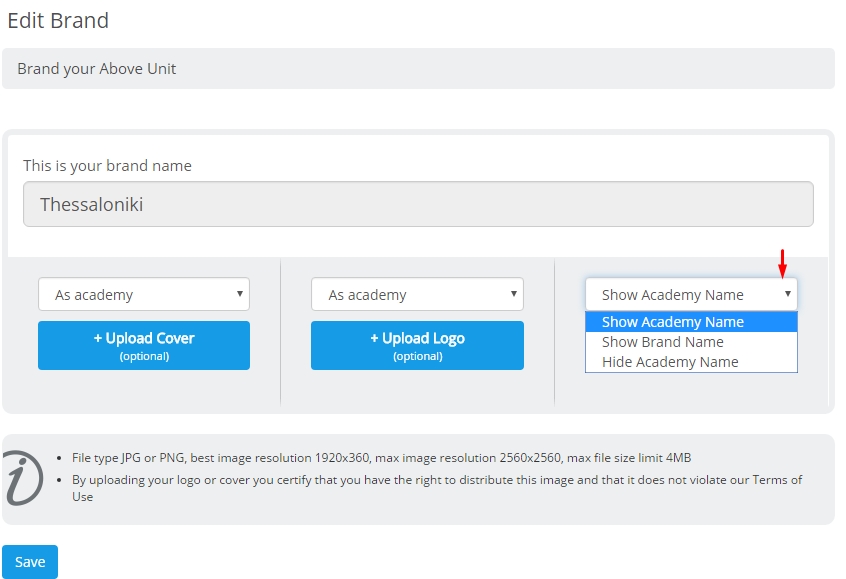 These adjustments will be visible only to those who belong in this above unit. 

Configure Certificate by Brand

Certificates are automatically awarded whenever a student successfully completes a course.  As an academy Administrator, you are able to create custom certificates per Brand.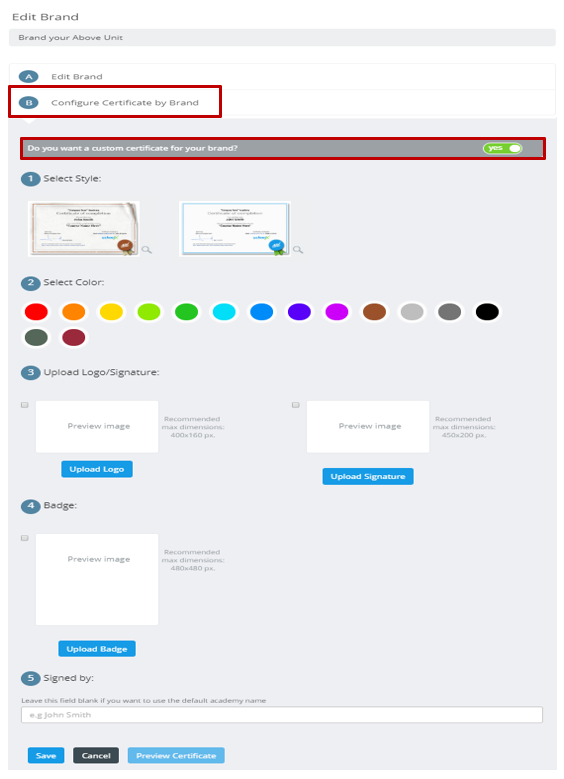 Please read also: How do I customize my academy's certificate?