Administrators can add any attributes required to the employees of the academy.
Select the "Admin" tab from the top menu. Then on the left panel select the tab "Your Academy" and then the "Academy Settings" from the expanded menu. In the new page select the "Advanced Settings" tab.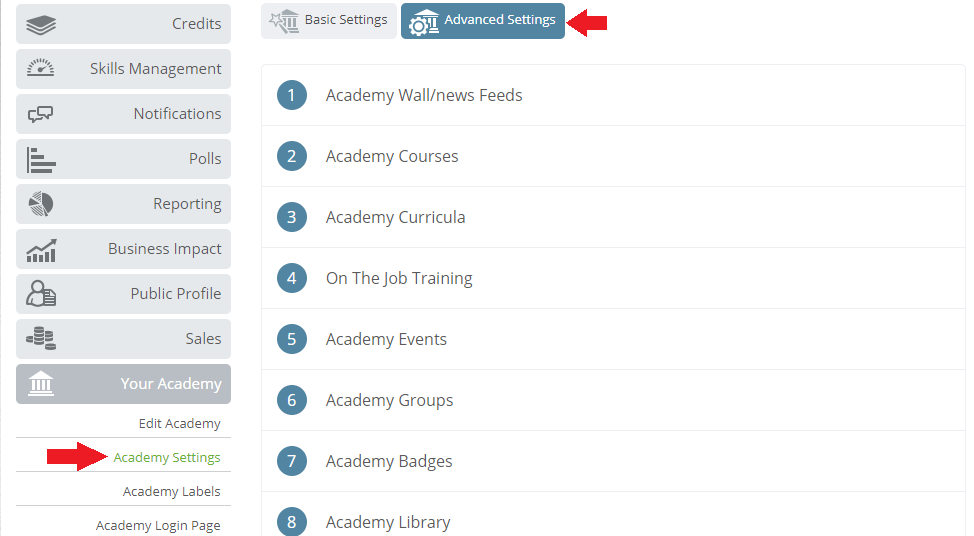 Scroll down the list of settings and you will find the "Add Custom Attributes" setting. Click on it to expand and you can add new fields for your employees' profiles.
Please note that you have the option to select if your employees should be able to edit their own custom attributes (users' custom fields), on their profile. If you want your custom fields to be editable, just click on the "Employees can edit this field" checkbox.

Once the Administrator adds a New Field in the settings, this field will appear in the employees' info under "Manage Member", "Edit User". The Administrator can then enter the info to this field for the employee selected.
Please note: This functionality is implemented for anyone using Schoox API calls as these attributes are available there.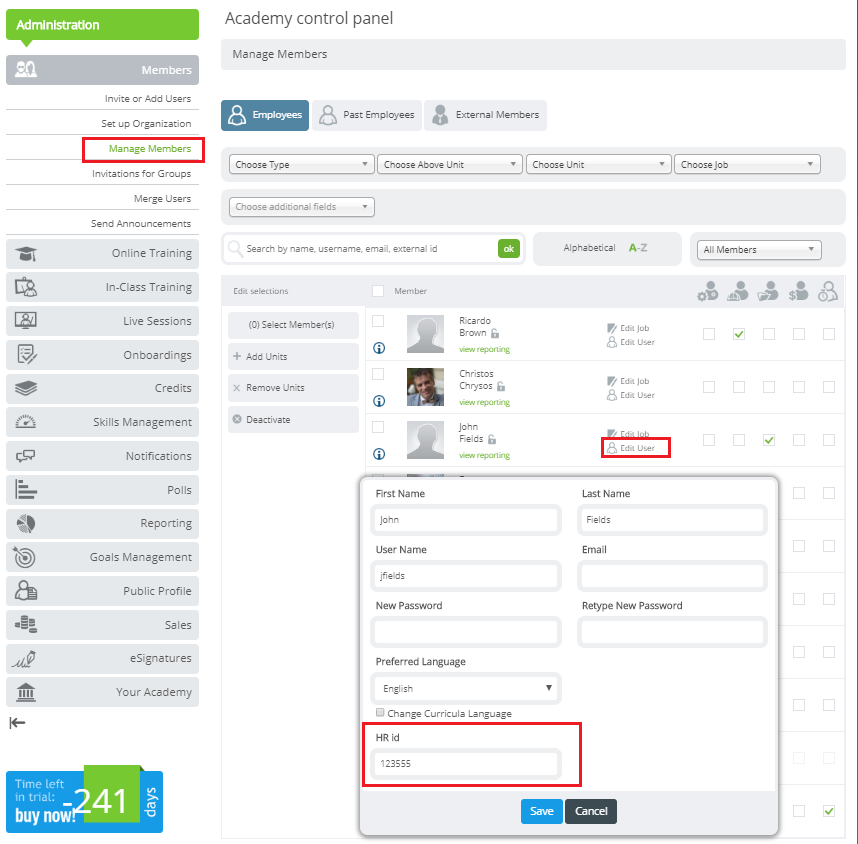 Once you have added custom attributes for your employees, Admins and Managers having the relevant permissions enabled, will be able to filter employees' listings based on these custom fields/attributes.
These filtering options are available at Manage Members page and at Assign Training pages (individual & advanced assignment).
For example, you have the option to select the users having their "HR id" equal to "123555" and were hired from 06/12/2019 to 06/18/2019.