There are two ways to control the language settings in your Schoox Academy!
The UI Language control, and the Preferred Language setting.
The UI (user interface) setting, changes the language of the Academy as a whole.
This includes the headers, drop down menus, buttons, and every other functional part of Schoox!
However, it does not affect the language in which a course is displayed in. Also, email notifications sent from the academy will also be in your set UI Language!

English: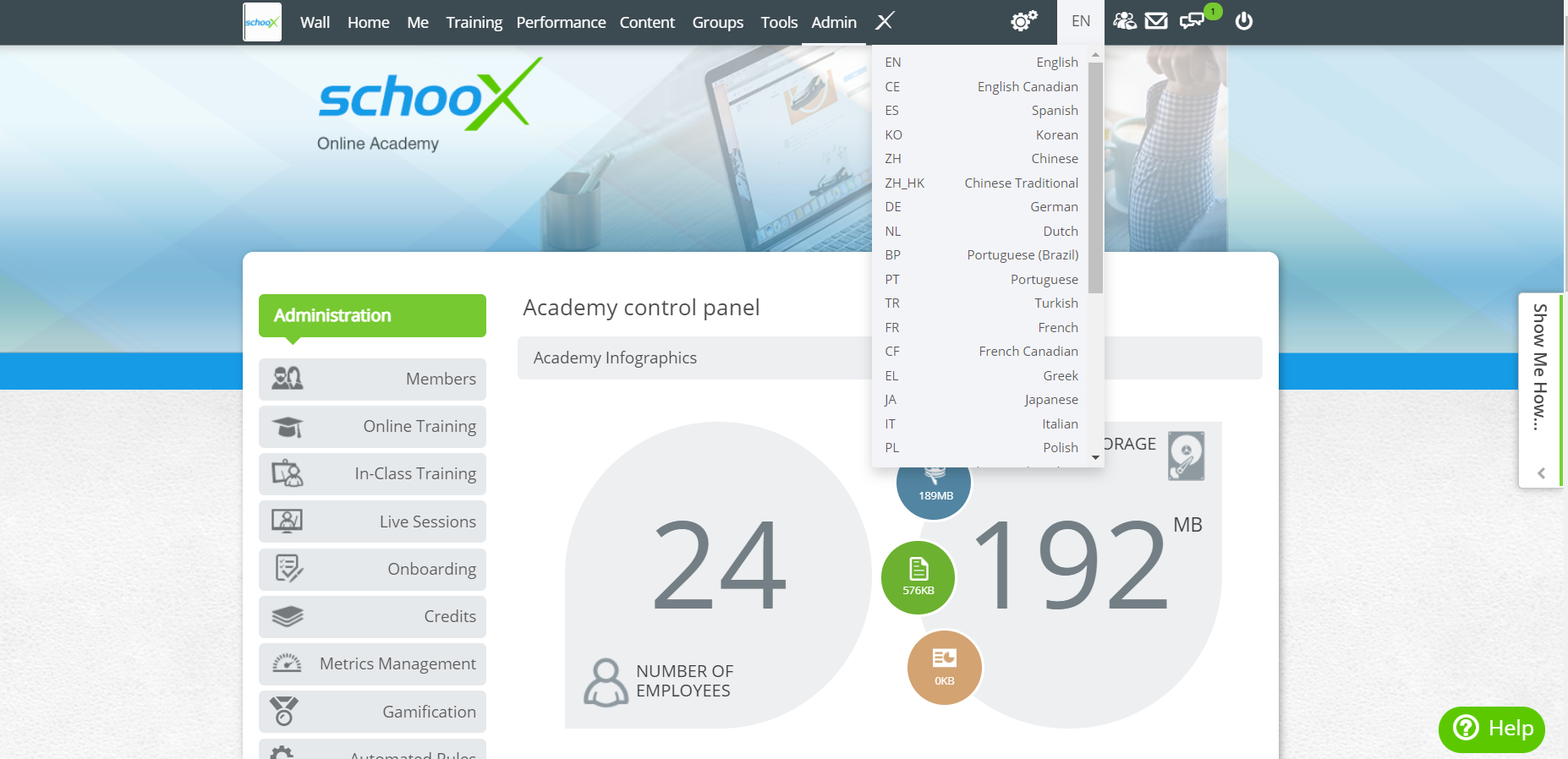 Spanish: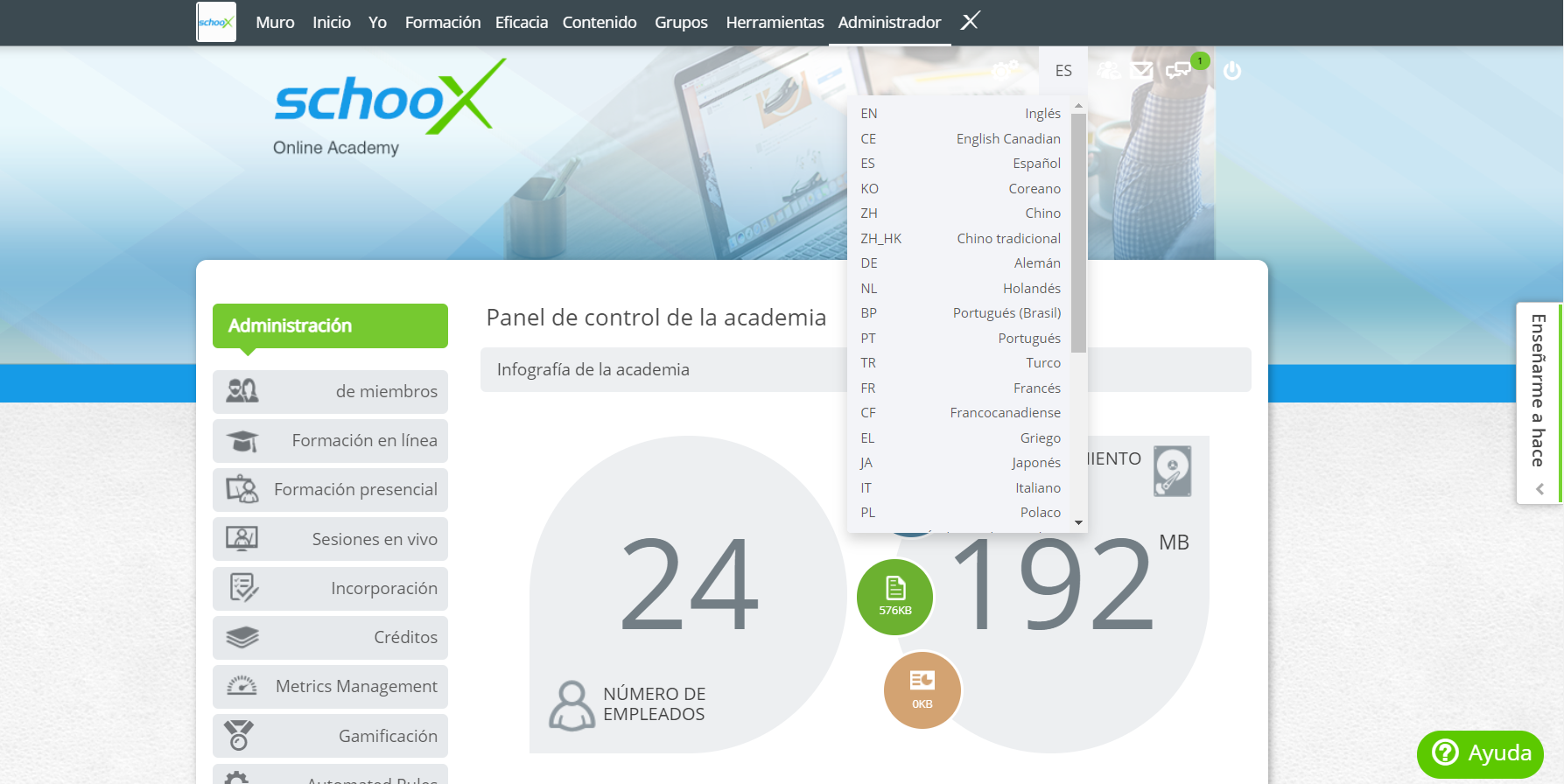 Whereas the Preferred Language setting, found under My Profile, allows you to change the language of courses you can take within Schoox if those courses offer that language.

For example:
A single course on the work place may be offered in 10 different languages, including Spanish.
Changing the Preferred Language setting to Spanish will automatically display any course that offers it, as such!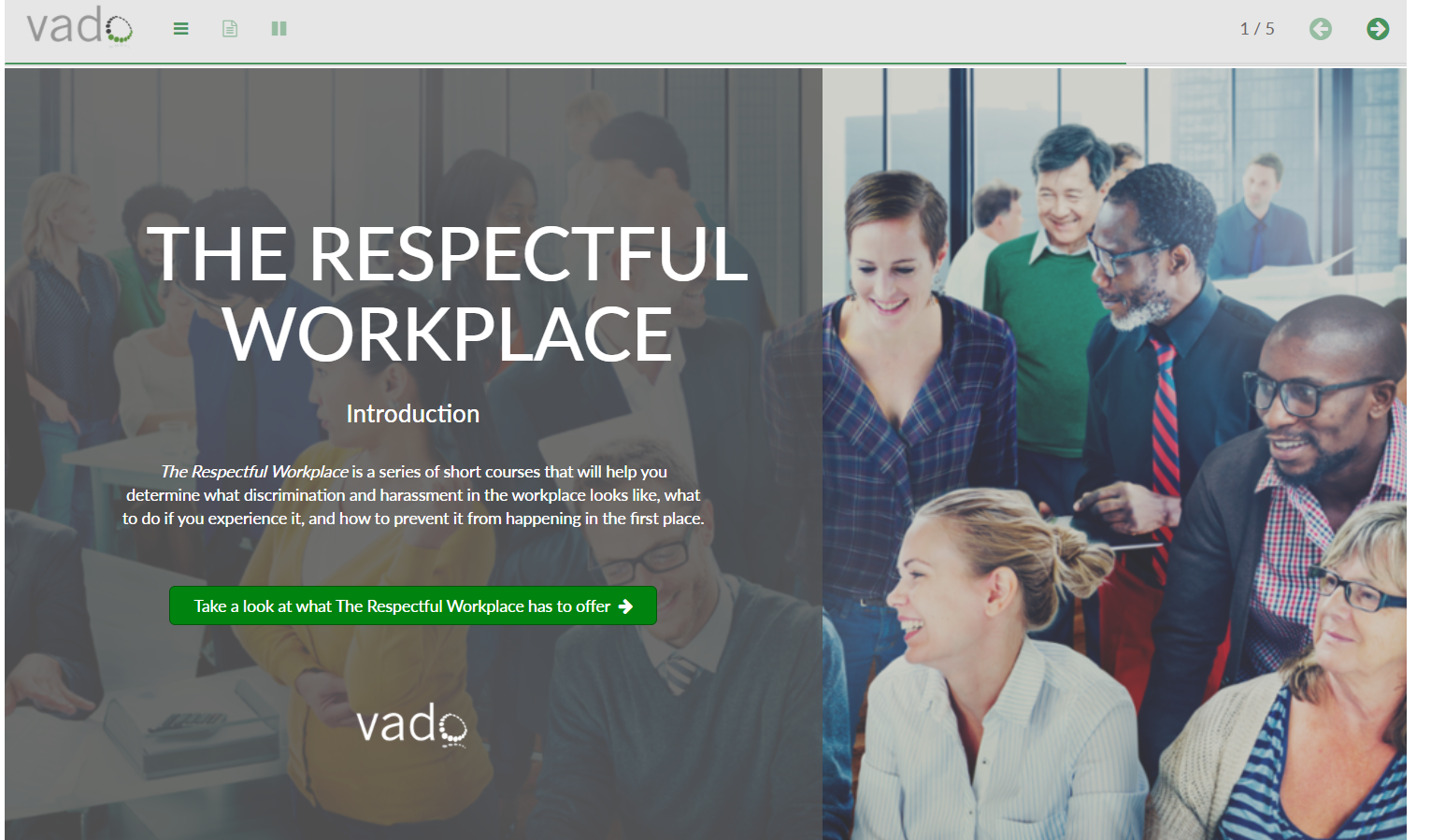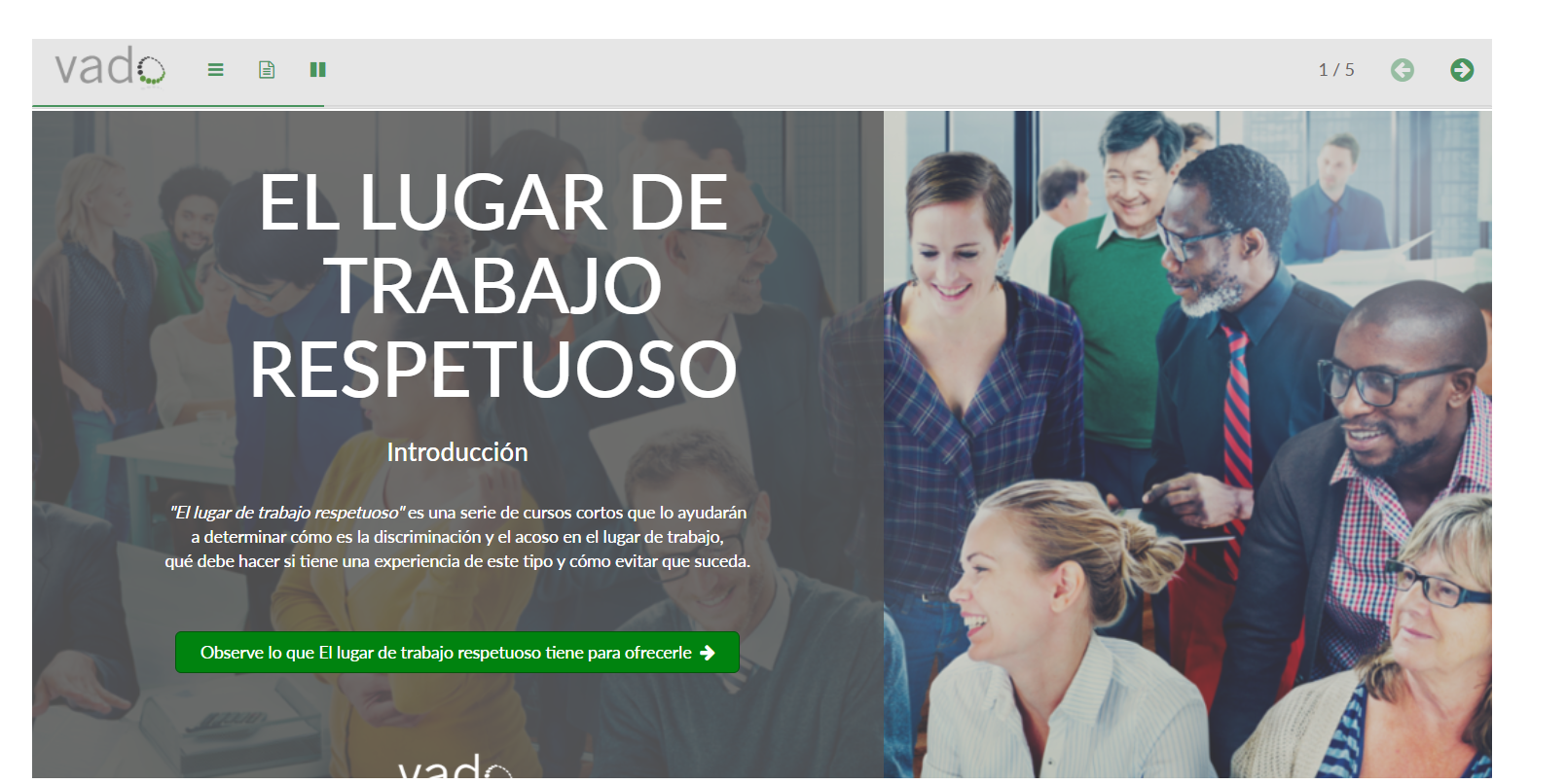 The preferred Content language affects also the items shown under the Content Library and the progress of the multilanguage Curricula. As an example, if you have completed the English version of a multi-language Curriculum and you change the preferred language to Spanish, the curriculum progress will be reset to zero and you will have to complete the Spanish version for the progress bar to show 100%.
Please note that when you update the Preferred Content Language, an extra radio button appears, related to the multilamguage curricula. If you don't want the progress of the multilanguage curricula to be affected by your language change, make sure to click on the "No" option. But if you want the courses to be shown in the new language, please select "Yes" on this radio button: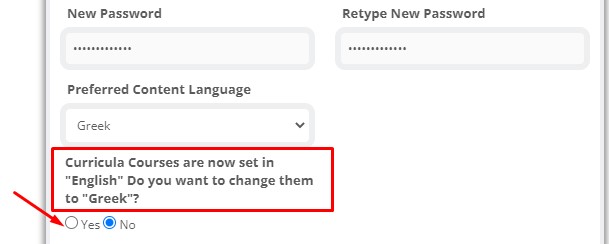 For steps on how to change your preferred language, check out this article: How to Change My Preferred Language