Schoox allows for coaching sessions with team members at a set cadence or as needed. This provides managers the ability to track their team members' strengths and areas of opportunity, ensuring they continue to grow even after training is complete.
To start a session, hover over Training in the upper navigation bar, and select Coaching Sessions.

Select the name of the individual and the desired session.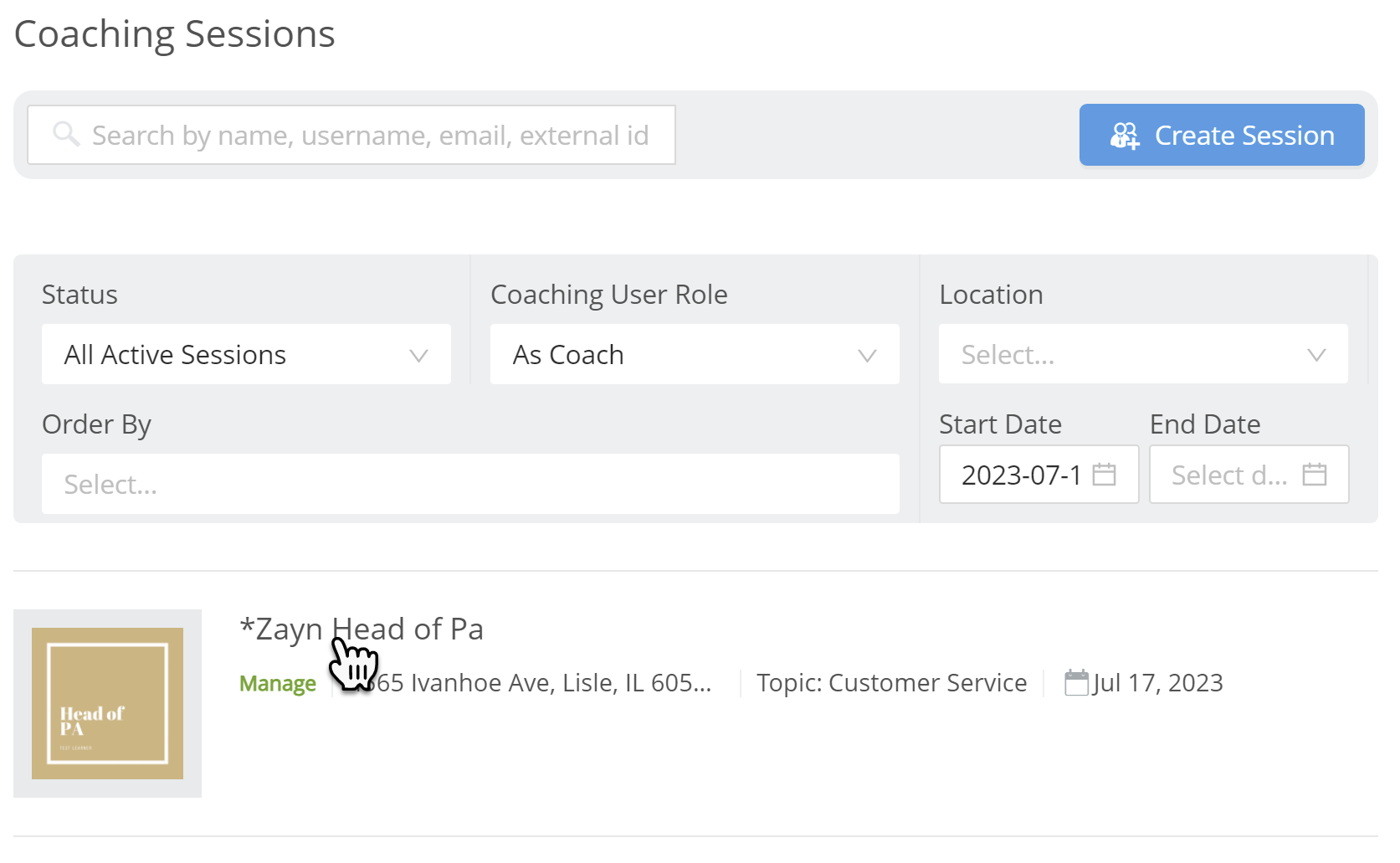 Opening the Form
Once you select the individual, you will be presented with information about the session. Select Form to start the session itself.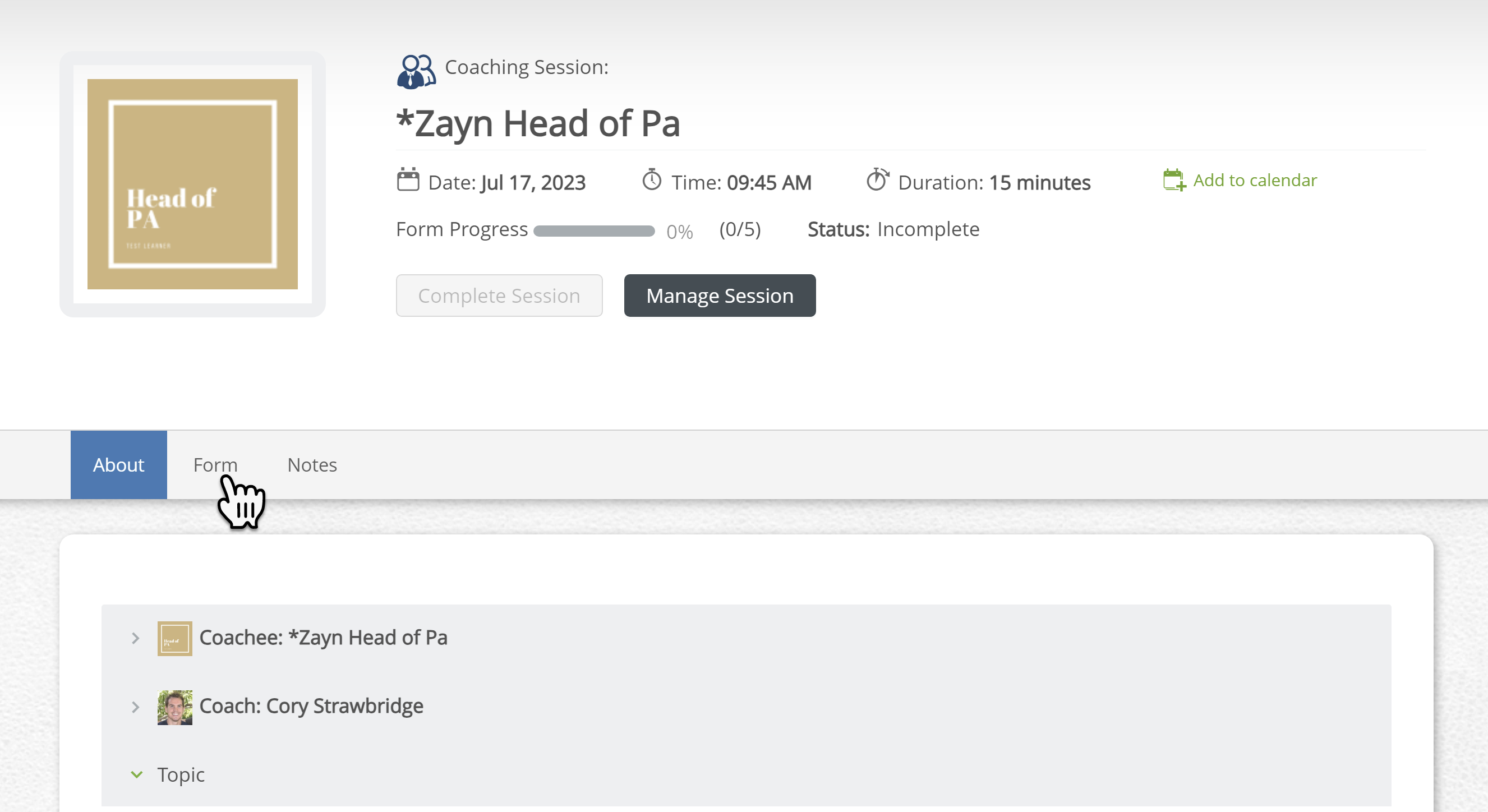 Completing the Form
Each item must be completed — written answers for Open-ended, radio button selected for Closed-ended, and radio button acknowledgement for Statement type items.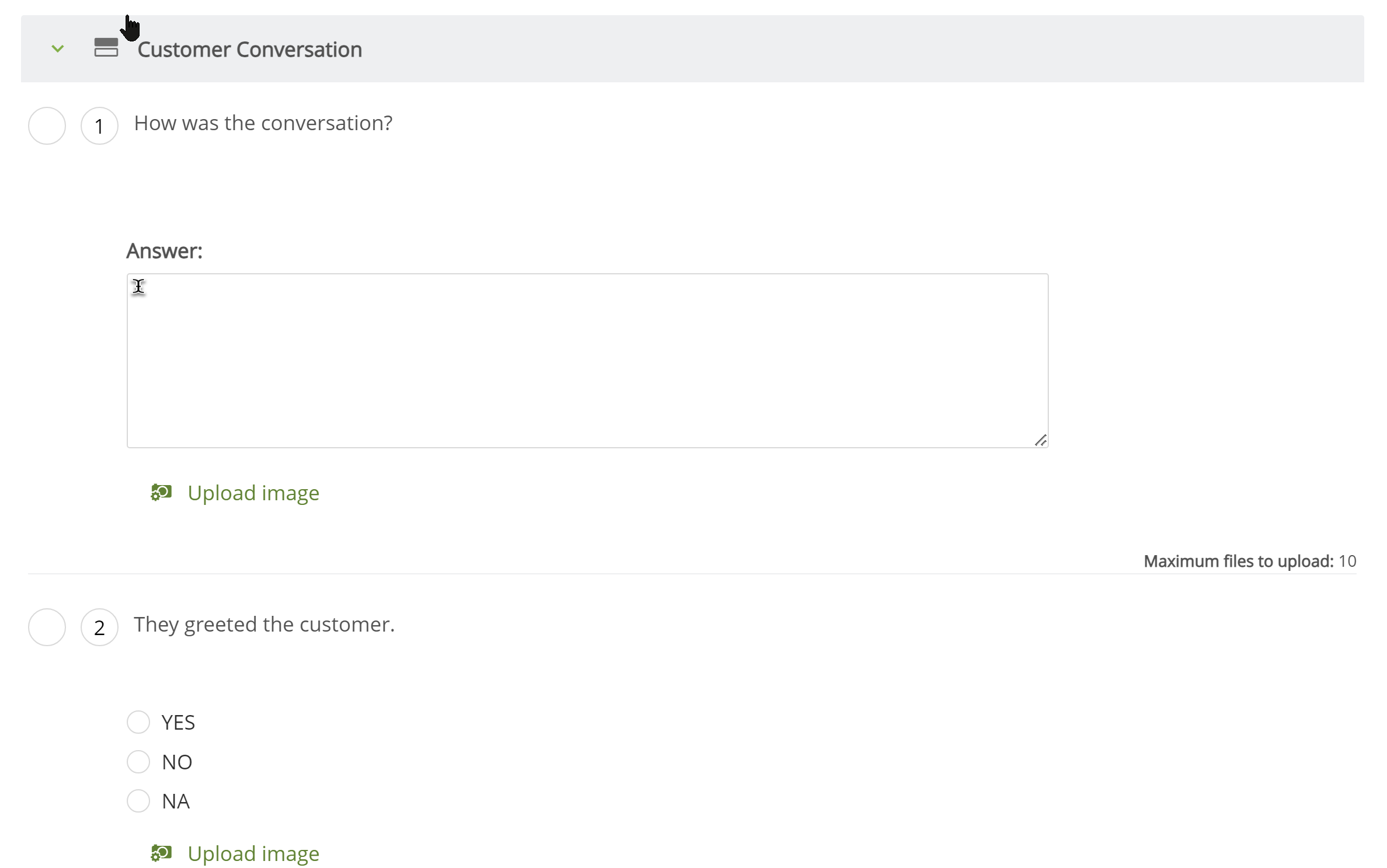 You may upload up to 10 images for each task as evidence of the completion or missing components to complete the task. Sections of items will be broken out and expanded; for longer forms it might be helpful to collapse each section when not in use.
Once the form is completed, if the signature box has been chosen, it will show up before "Complete Session" can be selected.

In this example, both the Coachee and the Coach need to sign-off before the session can be finalized.
Once both signatures have been captured, the session can be completed, showing the signatures in green.

Related Articles
Setting Up Coaching and Giving Permissions