There are times you may want to restrict where your students can view their training.  In Schoox you can do this per course for each defined unit in your academy.  You can restrict access by IP address or physical address. Students may get into the academy, but if they try to access a lecture from anywhere other than the IP or physical address you have set up, a notification will appear explaining to them why they cannot.   

The first thing you need to do is determine what IP addresses and/or physical address are allowed from each restricted unit. 
Under your Administration tab, click Members, then Setup Organization, and finally Units.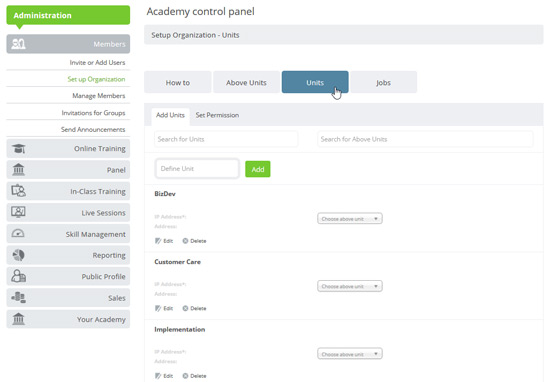 Then find the unit you need restricted access for, click edit under each name, and type in the appropriate IP address and/or physical address in the appropriate fields. One or the other is needed, but not both.  The IP Address is always going to be the most reliable of these two choices, and Schoox will always check if this option is available before using the physical address.  A street address and zip code is all that is needed – Schoox will fill in the rest.

Save when finished.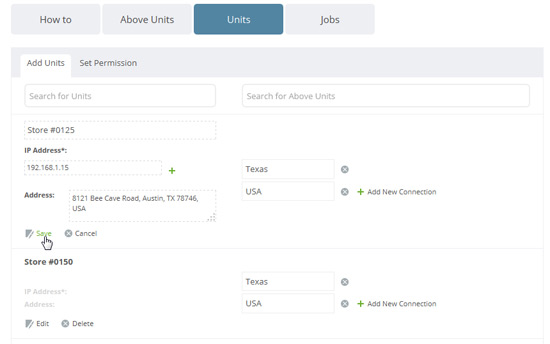 The second step is to tell Schoox to which students these restrictions apply.  Under your Administration tab, I'll click Members, then Manage Members.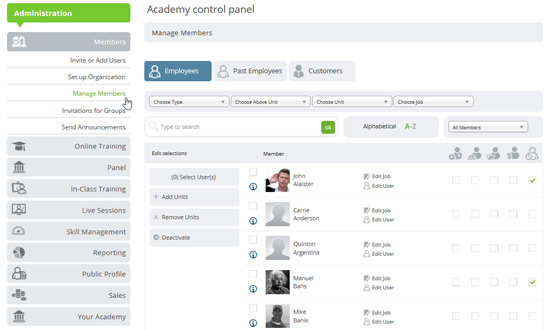 In the Hourly Worker column, check the boxes next to all the appropriate students - saving after each.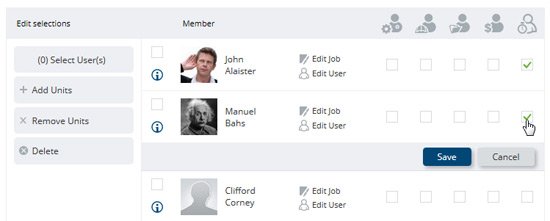 The last step is to select to which specific stores and students you want to restrict access in each course.  Navigate to the course's panel, and under Students, click Limit Access.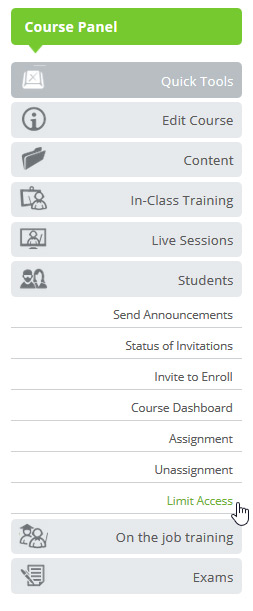 Here, you'll find all the Units associated with this course.  Any for which you have set up IP or physical addresses, are active in the list.  Check the box next to each unit you'd like to have this restricted access.

Save when finished.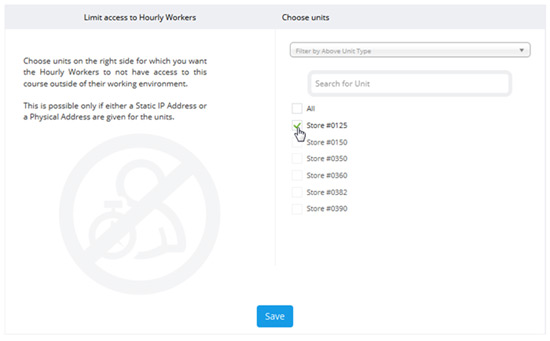 Now, employees whose names are checked as Hourly Workers will only be able to access courses associated with the restricted units from the specified IP and/or physical address.