To manage your polls, click Admin in my academy's navigation bar, select Polls and then Manage Polls.
In the "Manage Polls" menu, you are able to edit, preview, and delete poll. You can also click the Public/Private toggle under "Status" to make the poll visible or invisible.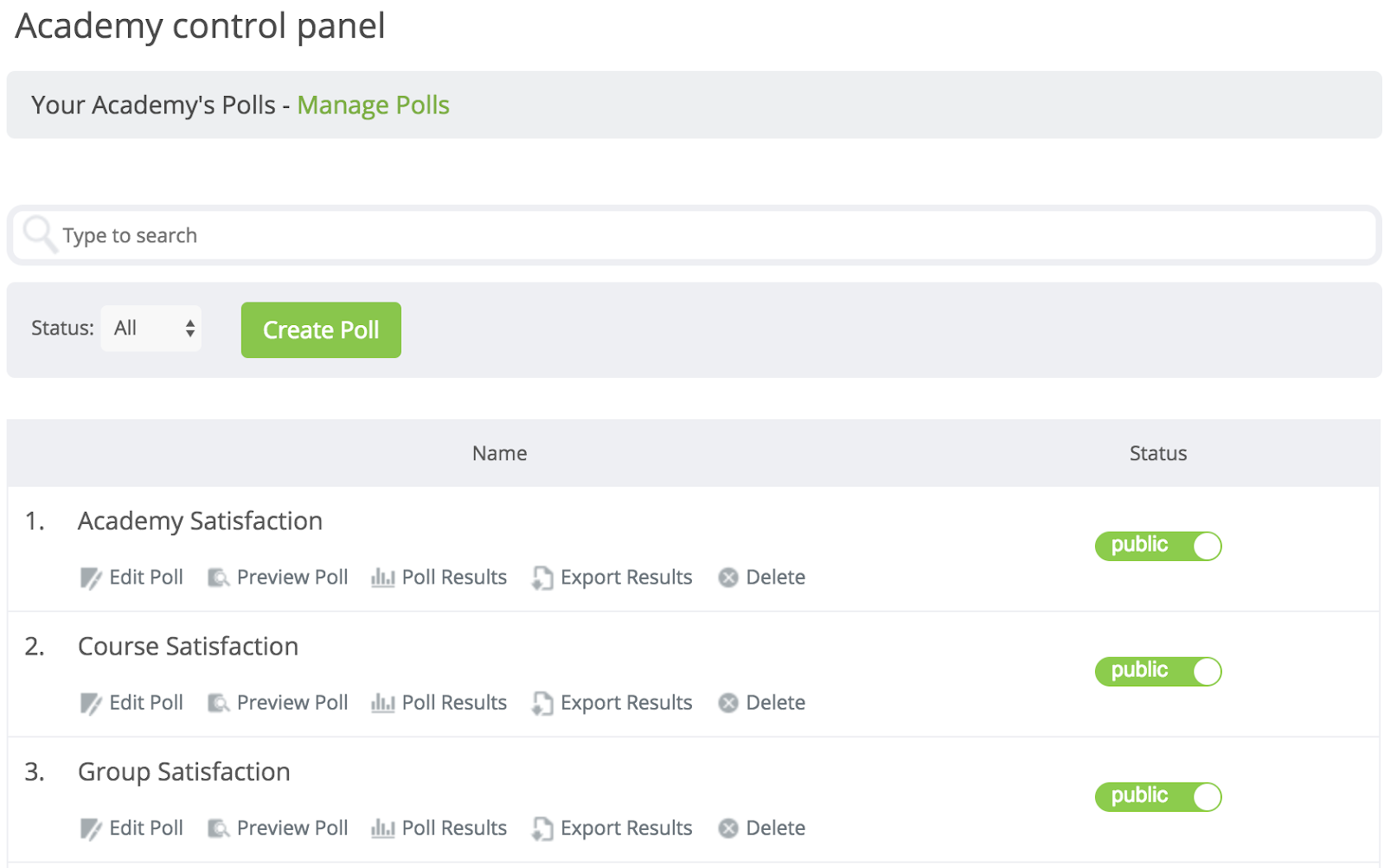 Last but not least, from this page, you have the option to make your Private Standalone Polls available only to specific Employees.
To do so, just find the Poll in question and click on the Assign option.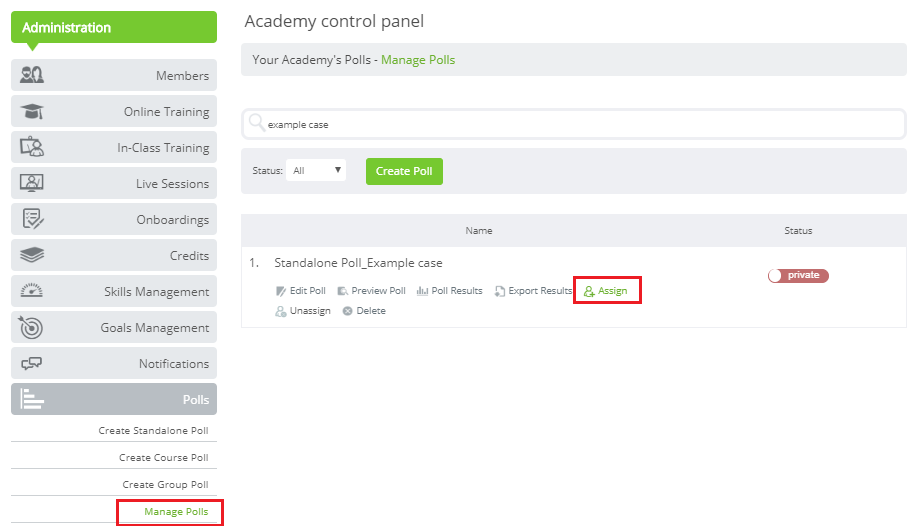 You will be given the option to assign the poll either to specific employees (Individual Assignment) or to a group of employees based on their job and location (Advanced Assignment).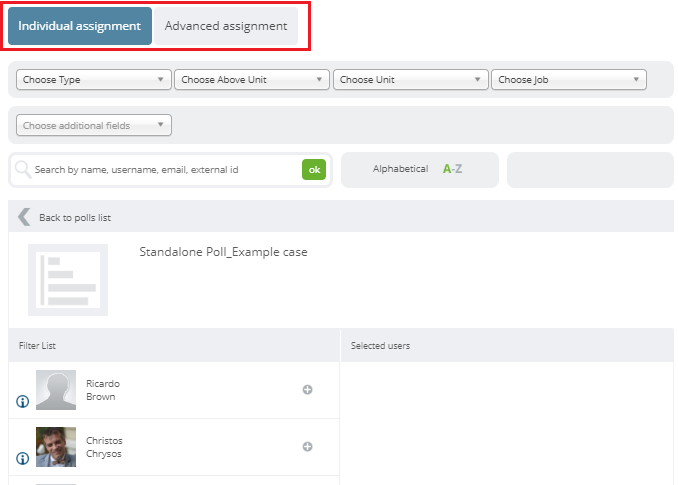 You can also view the results of your polls or export them in PDF format. (Please note that the "Export Results" option is not available in open-ended questions' polls)

The results of the poll will be displayed as a bar chart for your convenience.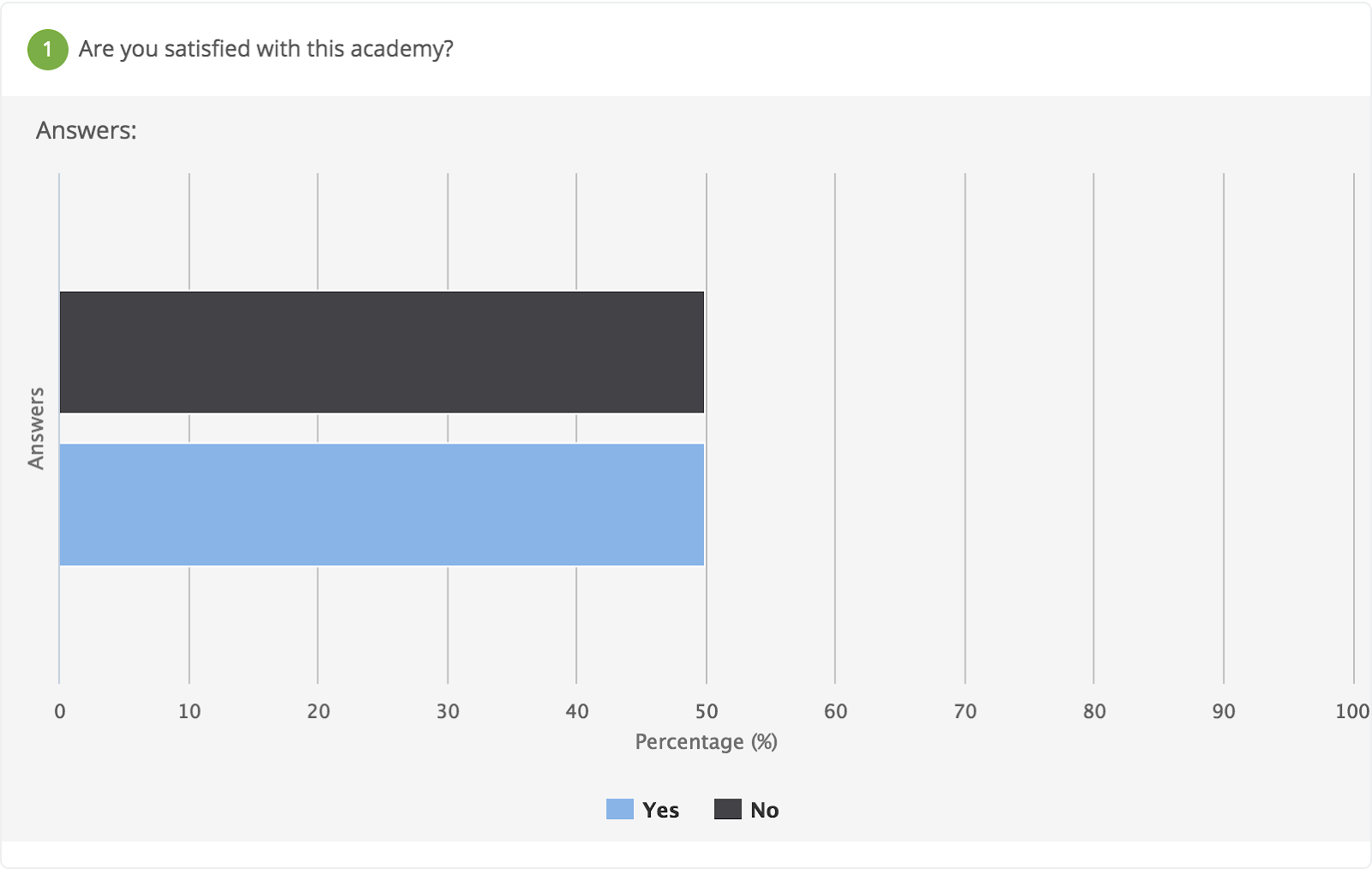 Polls are a great tool to take a look at the opinions of your employees on some aspects of the learning process or on the academy in general.
Read also: How Do I Create A Poll?