The Academy Administrators can monitor all Onboarding Profiles at any time by selecting from the Admin panel the Onboardings tab and then the Onboarding Dashboard tab.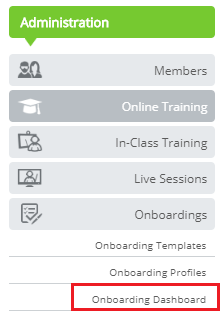 Moreover, users with Managerial jobs with the Reporting permission enabled, have access to the Onboarding Dashboard through their administration panel. They can hover over the Manage tab from the upper navigation menu and click on the Reporting option. One of the available options is also the Onboarding dashboard.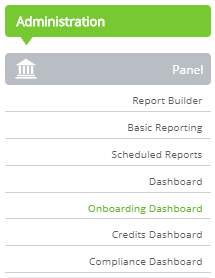 Please note that, if the relevant block has been enabled under advanced academy settings by an admin, regular employees will have also the option to check their onboarding profiles directly from their Personal Performance Dashboard.
The Admin/ Manager can see right away all the average statistics for the onboarding profiles as presented in the following image: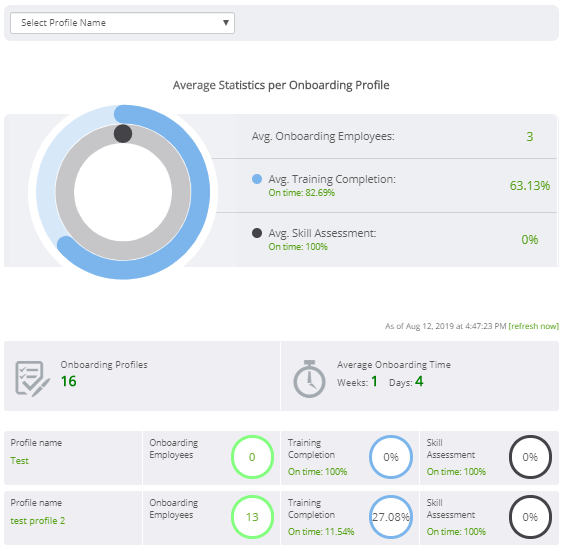 Through this page you can have all of the necessary information regarding:
The total number of the onboarding profiles
The average

duration of all onboarding profiles

The average number of employees of all onboarding profiles
The average training completion of all onboarding profiles
The average skill assessment of all onboarding profiles
Moreover, you have a list of all onboarding profiles where you can see the number of employees, the training completion, and the skill assessment for each one of the onboarding profiles.
By selecting one of the profiles, you can drill down to checking the training statistics for the selected onboarding profile for any training material entered in the profile (courses, curricula, and assessments).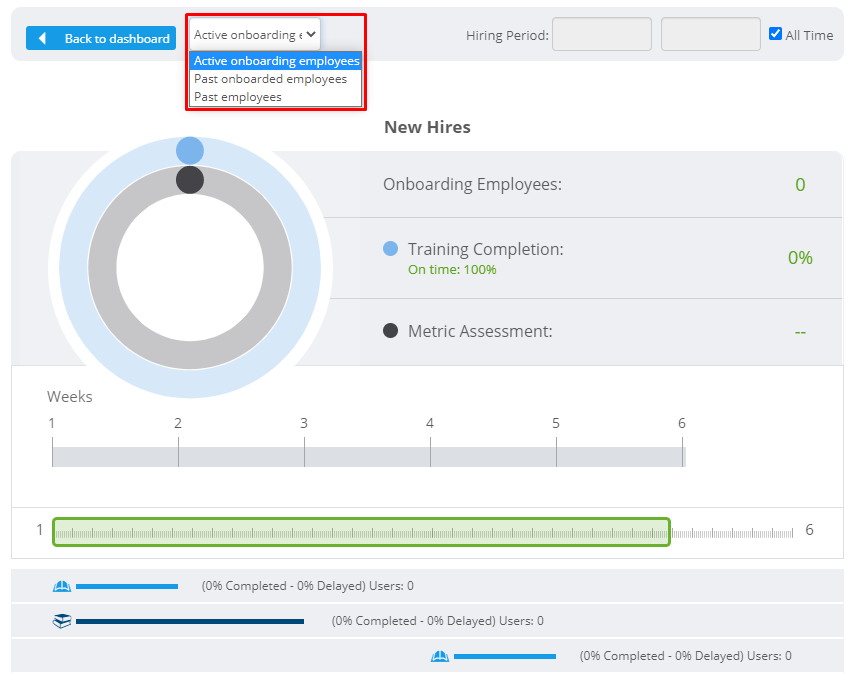 You can also use the filtering options at the top of the page in order to display a list of the employees that are part of the onboarding profile, the past employees that were included in the onboarding profile prior to their deactivation and/or job-change, etc.
More specifically, you have the following filtering options:
Active onboarding employees: Contains all users that are active within the onboarding process.
Past onboarded employees: Contains all users that were active within the onboarding process but they are not anymore due to a job change or hierarchy change.
Past employees: Contains all users that got into the onboarding process but got deactivated from the academy.
Once you select a day you have the option to see which employees are at this stage (day/week) after the onboarding assignment.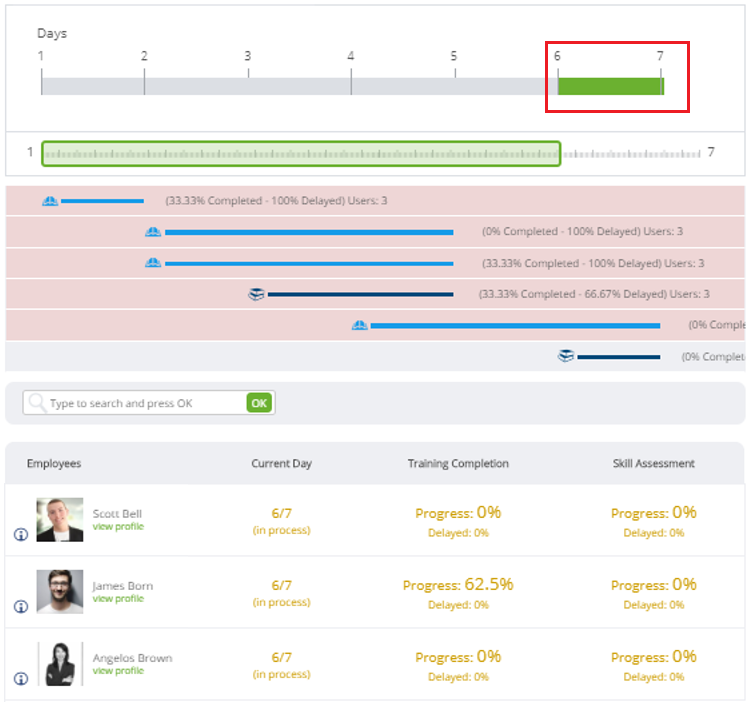 Once you select a course or a curriculum included in the profile, the list will be filtered to display the progress and the delay for each employee that had the selected course/curriculum assigned as well as each employee's current day in the onboarding process.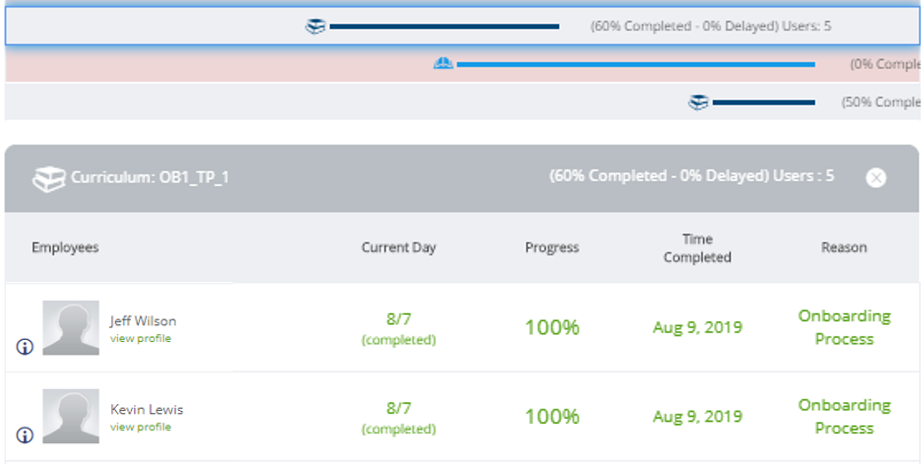 Please note, that the above, only applies to assigned courses/curricula. The "Invite to Enroll" courses/curricula are not included in the total stats calculation. Moreover, stats are not displayed for the "Invite to Enroll" activities, and they cannot be selected to view user progress.
Once you select an assessment in the profile, the list will show the user- progress, scores and delays for the selected assessment.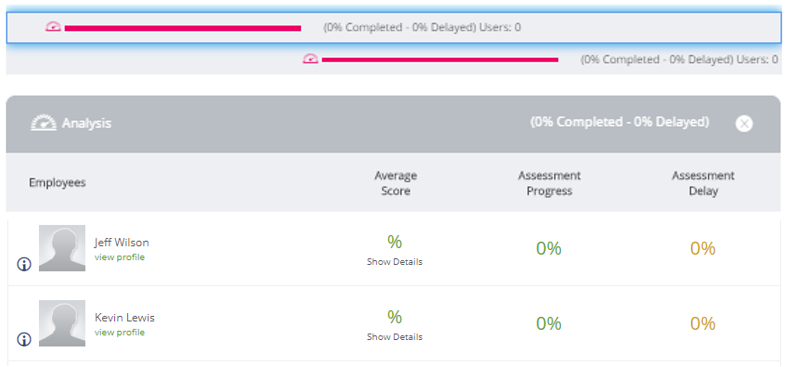 Read also: Setting up your Onboarding plan