All of your Certificates are stored under your personal profile. Based on what your Admin has selected you may be able to only see your active certificates, or both your active and expired certificates.
To find your certificates, navigate to your Profile (Me->My Profile) and then click on Certificates.
Under this tab you will find all of your certificates:
Course Certifications
Curricula Certifications
Event Certifications
External Certifications (The certifications that you uploaded in order to get the credits for your external training)
External Course Certifications (The certifications related to purchased - Marketplace-courses)
Training Certificates
Your Training Certificates are the ones you were awarded because you completed a piece of training. This includes Course Certifications, Curricula Certifications, Event Certifications, and External Course Certifications.
Under each training certificate, you can see the Primary Instructor as well as the day you were awarded the certificate.
By clicking on the image of the certificate, you can see the actual certificate of completion. The certificate includes the completion date and the expiration period for the specific certificate. This information is displayed in the bottom left corner. You can also download your certificate by clicking the Download icon on the top right of the page.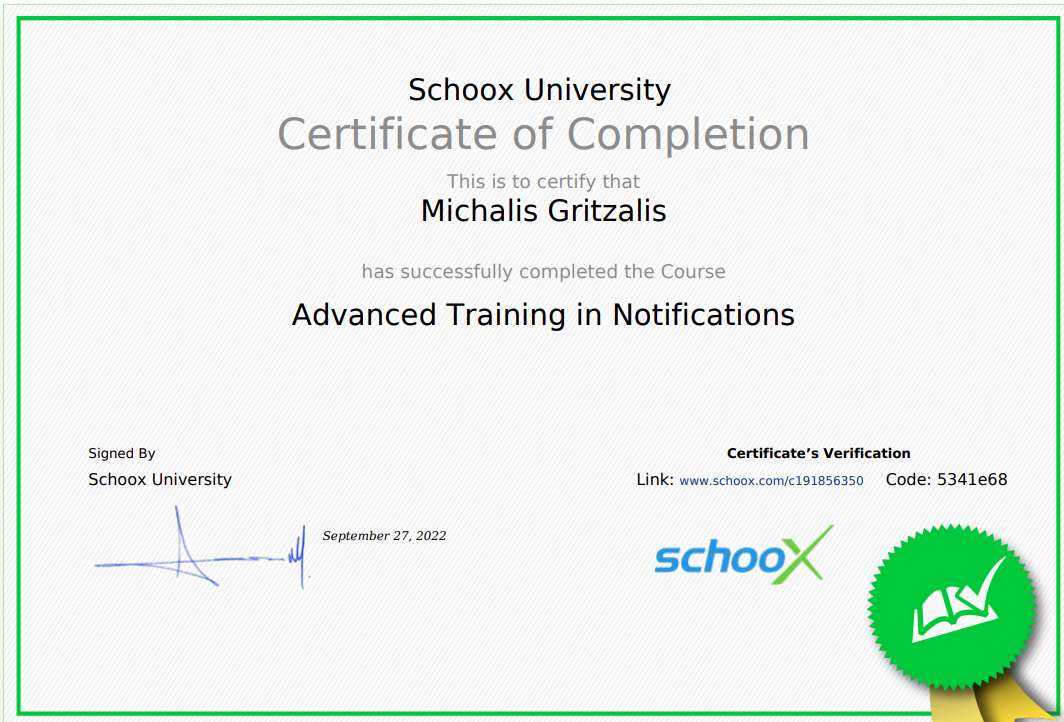 External Certificates
Under External Certificates, you will find all the certificates you have uploaded yourself, along with the credits you have requested for them. You also have the option to download them. Click on the Upload External Certificate button to upload a new External Certificate. You can learn more about the process here: How can I upload my certificate?