During the creation of a Performance Review Profile, Admins can enable the option for the reviewers to invite Co-Planners to help them to complete their reviews. If you have been invited as a Co-planner there are two paths you can follow to access your Reviews.

1. Hover over the Manage tab from your top navigation bar and click on the Review Co-Planners option.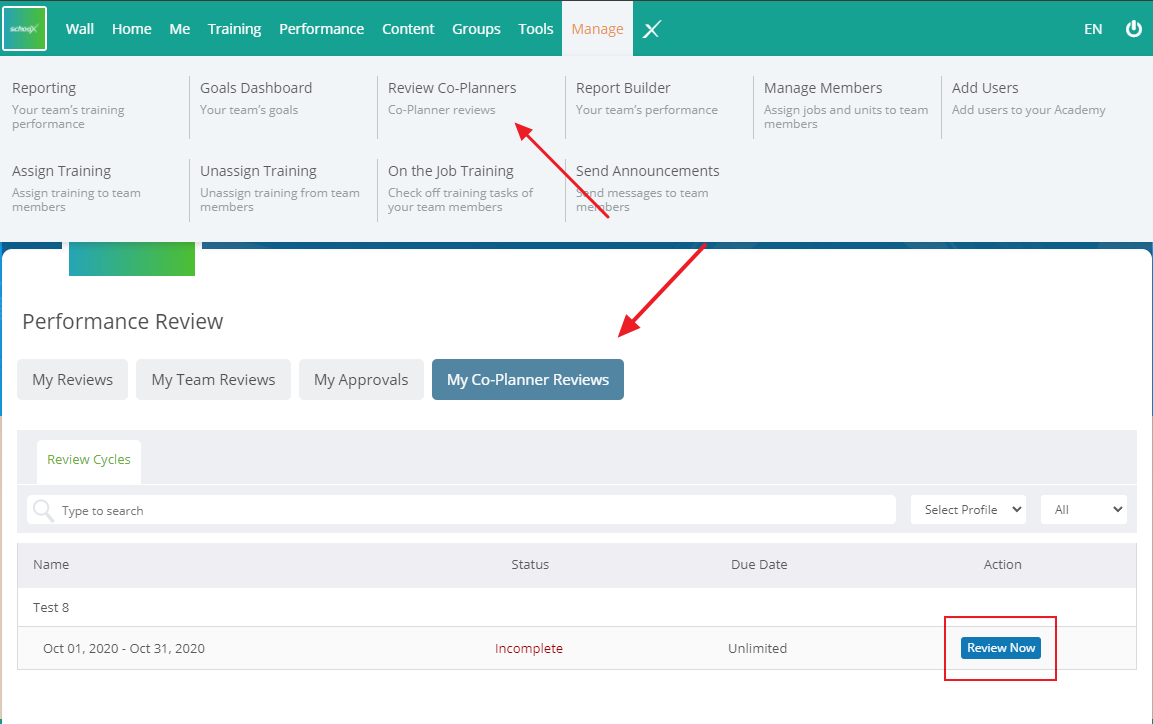 2. Hover over the Performance tab from your top navigation bar and click on the Reviews option.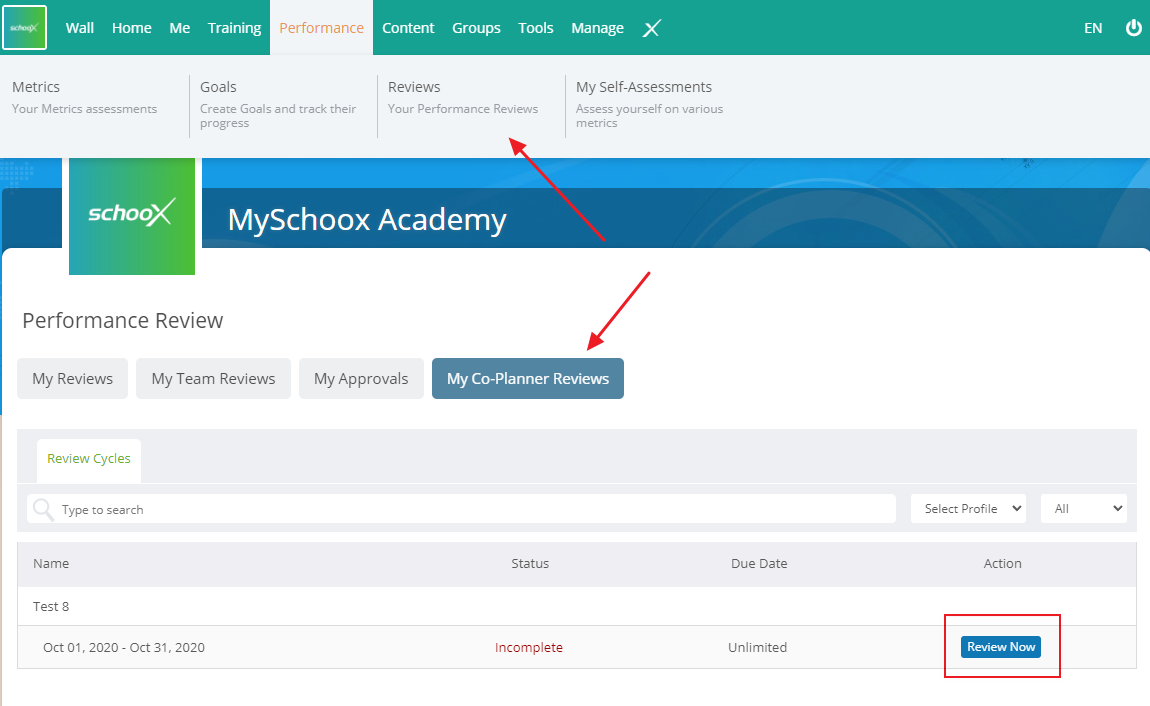 Under the My Co-Planner Reviews tab, find the incomplete reviews in question and click on the blue Review Now button.


On the next page, you will see all users whose profiles are ready to be reviewed by you. Just click on the Review Now button of each user to go into their profile!


Under the Reviews tab, you can start adding your review. To begin reviewing your employee, click on the arrow next to the Review Section to add a rating and a review.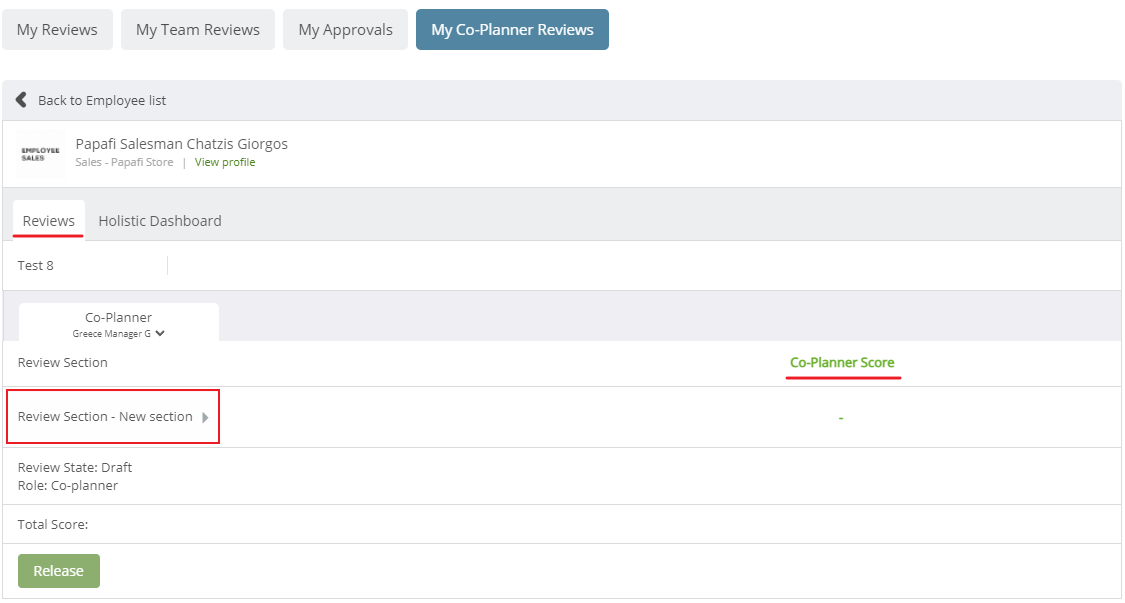 Once you have finalized your review, don't forget to click on the Release button at the bottom!
Please note that once you release your review, you won't be allowed to make any changes. The review will appear now as completed/ pending approval (if an approval process is in place) and the only available option will be to view it and not to edit anything.
The Holistic Dashboard is a quick view of the user's dashboard and by clicking either the user's profile image or the View profile option, you will be redirected to the profile page of the user where you can view all his/her certificates/badges.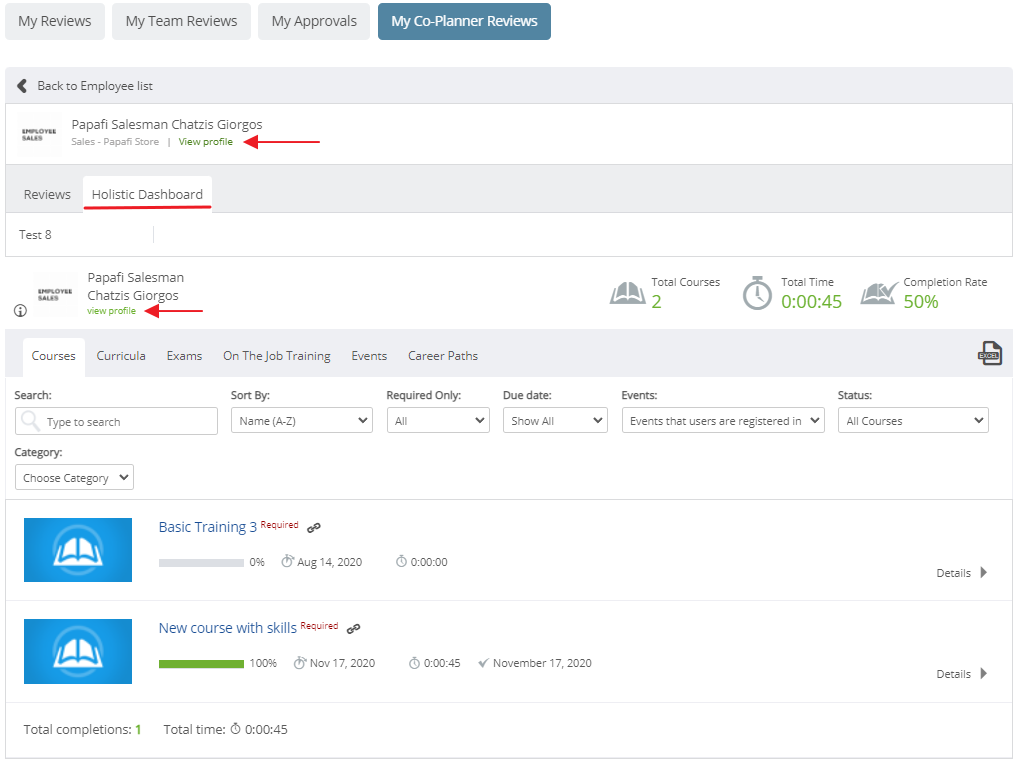 Read also: How to complete the Performance Review for my direct reports?